The NARSissist Loaded Palette Is Vacay-Ready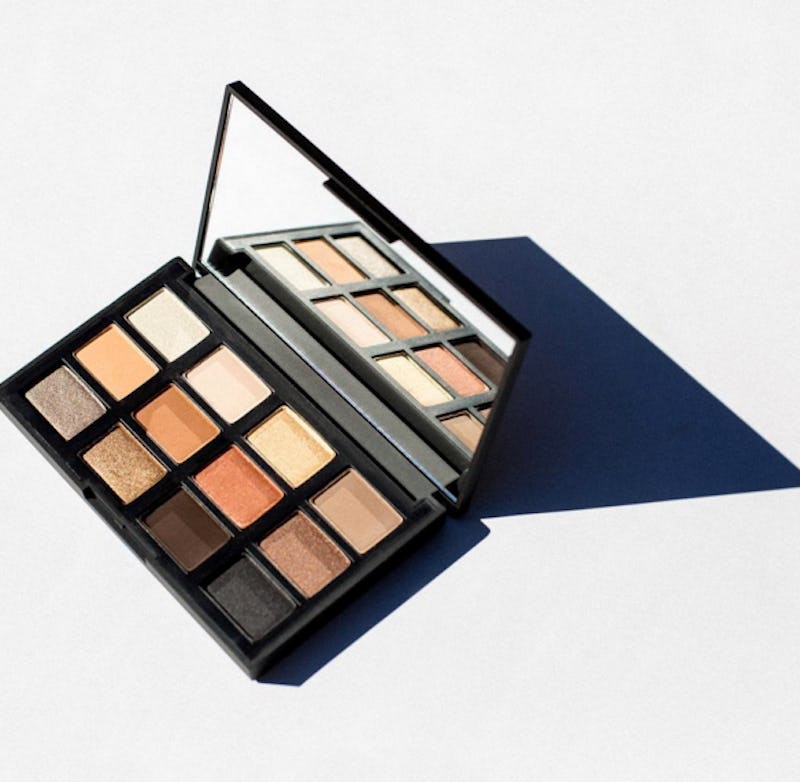 narsissist/Instagram
Palettes are a major lifesaver. They make it easy to throw your makeup in a bag and go on a spontaneous vacay, with little to no preparation involved. With this palette in your weekender, you'll be set for whatever comes your way. What's in the NARSissist Loaded Eyeshadow Palette? It's got everything you need for springtime looks.
Not only does this palette hold 12 amazing shades, but it's also already beauty blogger approved — which is always a bonus. In a video for the brand, YouTubers Laura Lee, Christen Dominique and Jackie Aina showed how you can effortlessly take these neutral tones from a day with the SO's parents to a night out on the town. So, I mean it — this product really can do it all.
NARSissist Loaded Eyeshadow Palette, $59, Nordstrom
Shadow this versatile is just the kind of thing you need to have by your side at all times, but especially once warmer weather sets in. The NARSissist Loaded Eyeshadow Palette is full of light colors and plenty of shimmer that will accompany your laid-back beauty routine. But, then again, when it's time for drinks with the girls, it's got your back, too. Once you've purchased this palette from the NARS website or a NARS boutique, spring break can officially begin!
NARSissist Loaded Eyeshadow Palette, $59, Nordstrom
There are a mix of matte and shimmering finishes, a range of light to dark hues, and it's even equipped with a mirror for on-the-go application. See, it's got everything you'd need.
The mirrored packaging isn't so bad, either.
OK, so we've established just how beautiful these colors are, so now, let's see just how easy they are to wear, shall we? These vloggers will show you how it's done.
With this palette in your possession, you can consider your spring and summer beauty needs met.
NARSissist Loaded Eyeshadow Palette, $59, Nordstrom
Make sure this palette's part of your vacation plans. Scoop it up for $59 to get take your seasonal makeup to the next level.