This 'The Nightmare Before Christmas' Jewelry Collection Is Ghoulishly Chic & Everything A True Fan Needs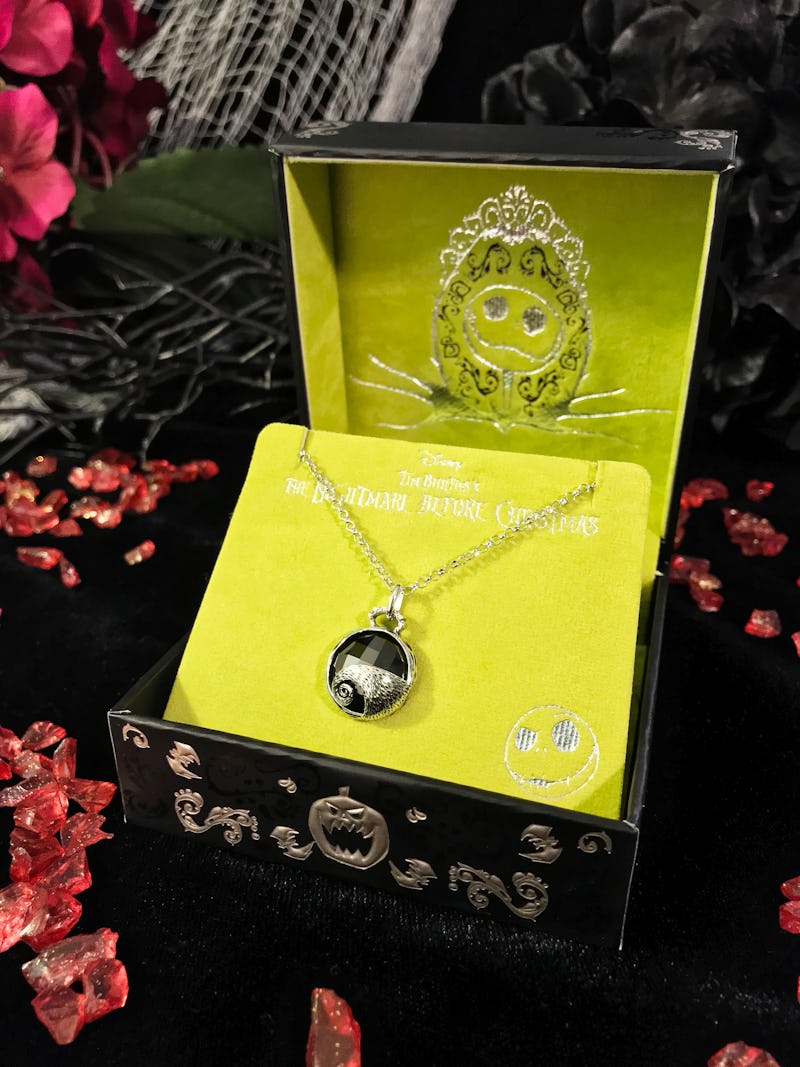 If you love the glorious goth-ness of The Nightmare Before Christmas and appreciate pretty yet edgy jewelry, then this accessories collection will answer all of your Halloween Town prayers. The Nightmare Before Christmas x RockLove jewelry collection captures all of the creepy coolness of the beloved Tim Burton film, which is celebrating its 25th anniversary this year.
This is the third time the brand has collaborated with the Mouse House — its collection celebrating female Disney villains is primo.
The TNBC collection features key characters such as Jack Skellington, Sally, Zero the dog, and Lock, Shock, and Barrel, among others. It includes necklaces and rings that are absolutely to die for. The collection is defined by the coffin imagery so you can indulge your accessories dark side.
Whether you are a diehard Disney fan, a jewelry junkie, or a more casual passerby, you can't help but be drawn into this collection.
According to press materials received by Bustle, the pieces are housed in a signature Disney x RockLove keepsake box. The boxes include aspects of the storylines on both the interior and exterior. Metallic, silkscreened characters are featured on the inside while the outside is embossed.
So not only will the box safely and securely store your precious piece of The Nightmare Before Christmas jewelry — it will look snazzy on your bureau or wherever you choose to position it.
There's also a travel pouch so you can take your fave pieces(s) with you. Aren't they fab?
The detail in these pieces is incredibly stellar.
The collection starts at $89 and goes up to $135 so it's as affordable as it is adorable. You will want to splurge on every single piece in the capsule.
Here are the 8 pieces that you'll really need to consider adding to your accessories rotation.
1. True Love Never Dies Coffin Necklace
2. Jack & Sally Coffin Necklace
3. True Love Never Dies Coffin Ring
4. Zombie Duck Necklace
5. Zero Necklace
6. Lock Devil Mask Necklace
7. Shock Witch Mask Necklace
8. Barrel Skeleton Mask Necklace
The storage elements are as cute as the jewelry pieces themselves.
The Nightmare Before Christmas x RockLove collection has arrived just in time for Halloween and holiday shopping.