Hold Onto Your Knickers, Girls, This Exhibition Lets You Board The Spice Bus IRL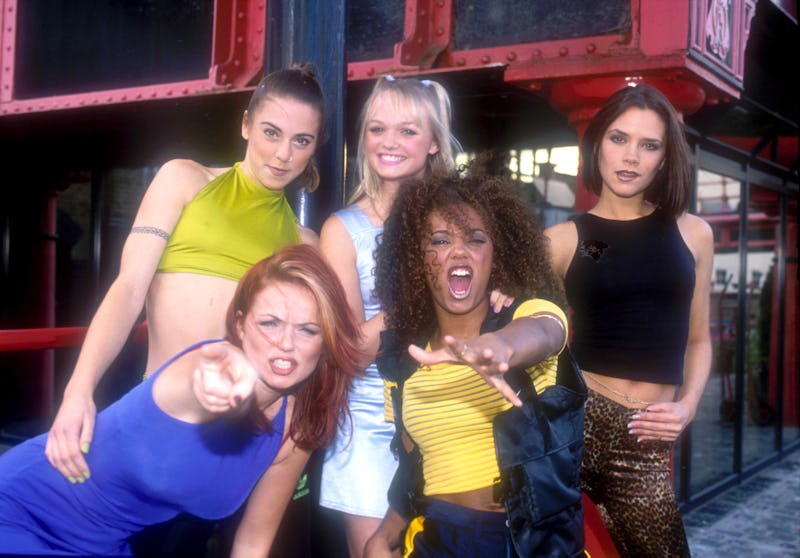 Csillag/Shutterstock
As everyone knows from the social media frenzy sparked any time there's even a hint of a reunion, the Spice Girls nostalgia is real. But while speculation of a tour has so far turned out to be just speculation and the rumoured animated movie still hasn't arrived (guys, I'm waiting), there is some good news for fans. If you really, really, really want a-nother excuse to reminisce about the best girl band ever, then you're in luck. A very special show is coming the UK to err, spice up your life. But enough of the bad puns, what's in the Spice Girls exhibition that we've all been hearing about and when does it actually start?
The SpiceUp exhibition is taking place first in London from July 28 to August 20 at the Business Design Centre, Islington, but northern Spice Girls fans need not fear as the show will then move up to Manchester from August 24 to September 4, giving both ends of the country a chance to get up close and personal with the prized possessions of pop royalty. And while you can't walk away from the exhibition with your very own Union Jack mini dress, you can stock up on souvenirs at the exhibition or via the SpiceUp website.
There'll also be a whole host of events taking place around the exhibition including dance classes at Pineapple Studios, where you can learn the steps to Spice Girls routines, a themed bus tour, and Spice Girls tribute shows where you can sing along to all your fave songs.
I've selected some of the most iconic memorabilia at the exhibition, that honestly, will give you serious nostalgia. Here's what you can look forward to seeing.