This Super Luxe Mary Poppins Collection Will *Definitely* Help The Medicine Go Down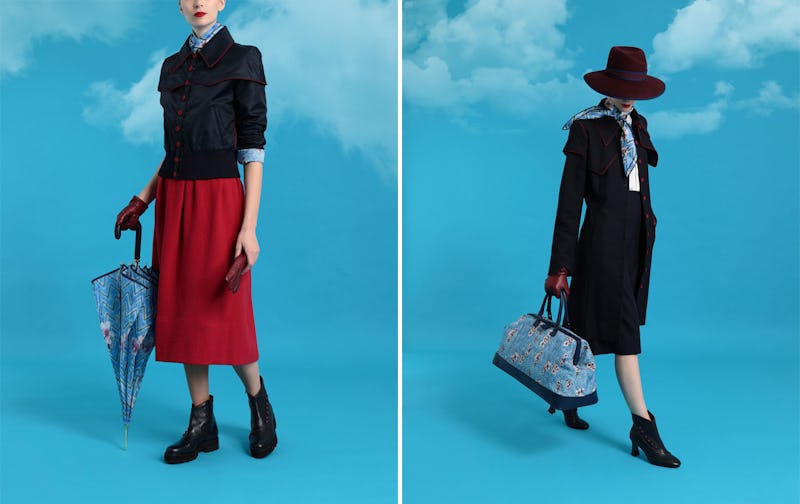 Yoox
The next year is set to see a spate of new releases from the wonderful world that is Disney. Although you'll have to wait a little while for the live action remakes of The Lion King and Aladdin, the first film to hit cinemas will be Mary Poppins Returns. Starring Emily Blunt, the movie has sparked a whole host of themed products from brands. But one of the best has to be the Yoox x Mary Poppins collection.
It's small, consisting of just nine pieces, but is incredibly worth the money. Made from luxurious fabrics and expertly crafted, each piece aims to bring the lovable character into the 21st century. There is a traditional wool coat and a sportier version, buttoned boots designed in a heeled and biker version, and accessories ranging from a vintage-style hat to Mary's famous umbrella and bag.
The colour scheme of the entire collection is inspired by the cherry trees that appear throughout the movie. Along with actual cherry blossom print, expect navy blue and deep maroon hues.
Unfortunately, the collection doesn't come cheap. Prices start at £36 for a huge umbrella and range up to £267 for the aforementioned wool coat. If you've been stuck for what to put on your Christmas list this year, you'll definitely find an option or two here.