Wet N Wild's Spring Collection Is All About Color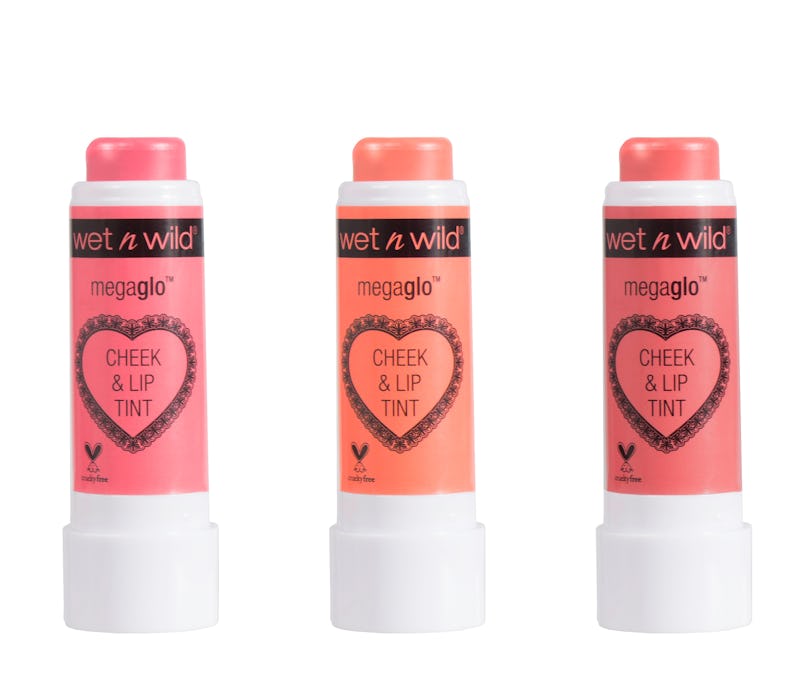 Courtesy Wet N Wild
Get your wallets ready, because Wet N Wild's Spring Collection is one to watch. Think brighter colors, heart-shaped packaging, and shimmery shadows. It's everything you could possibly want to head into a new season. What's in their Spring Collection, you ask? The affordable brand has created exclusive shades of some of their bestselling items and is adding a new product into the mix as well.
I love me a great neutral makeup look, especially in the fall and winter months. But when the seasons sat to change, you makeup bag does too. Thankfully, it's about to get a little bit easier thanks to Wet N Wild. The brand has created a nine-piece, limited-edition collection that's filled with bright colors for all over the face. Whether you're looking to up your eye, lip, or cheek products, there's something for you, and they all arrive on March 1.
The most anticipated products are the heart-shaped Mega Glow Highlighting Powders. There's two different shades of the best selling products — The Sweetest Bling and Lilac To Reality. The first is a gorgeous pale pink, which the latter is a bit more unconventional. As the name suggests, Lilac To Reality is a pale purple color that would look jut as good on the eyes as it would on the cheeks.
MegaGLO Highlighting Powder, $5, Wet n' Wild
They also created three exclusive spring shades for their Lip and Cheek Tints. Kiss Me If You Can, Crush Upon A Time, and Flirt On The Street range from coral to light orange. You can dab the color on the cheeks or put them on your pout. Don't let the colors intimidate you though. If these are anything like their existing shades, the products are super buildable.
MegaGLO Cheek & Lip Tint, $5, Wet n' Wild
My personal favorite in the entire collection is their Perfect Pout Lip Palette. All of the pans are heart-shaped and it even comes with a double sided lip brush. From white to a dark red, there's every color you could possibly need for spring. And if your ideal color isn't there, you'll be able to mix it yourself using the white shade.
Perfect Pout Lip Palette, $4, Wet n' Wild
Last, but definitely not least, are the Color Icon Eyeshadow Trios. Each mini-palette gives you everything you need for a completely eye look. These aren't your typical colors though. They're pack with all shimmery shades, so your eyes will be shining bright. You'll get two mini brushes in the kits as well.
Color Icon Eyeshadow Trio, $3, Wet n' Wild
The spring collection will be available in stores and online on March 1. The only downfall is that all of the products are limited-edition. That means you should scoop these items up as soon as you can. Ranging from $3 to $5, you really can't beat this price.