9 People Explain Their IUD Experience In One Sentence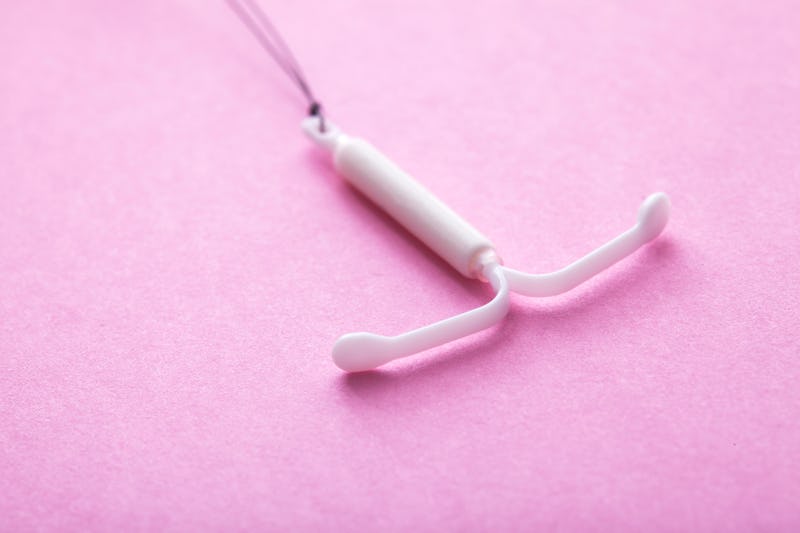 BSIP/Collection Mix: Subjects/Getty Images
When it comes to contraceptive options, intra-uterine devices (IUDs) are less popular than other methods like the Pill; only 8% of U.S. women between 15 and 44 are using either an IUD or a contraceptive implant right now, according to the Centers for Disease Control & Prevention, as opposed to 15.9% who are on the Pill. Some health authorities have wondered why IUDs aren't more widely used. As people who've had them explain to Bustle, they can be painful to insert, sometimes have side effects, and aren't for everybody — but for people for whom IUDs work, this form of birth control can be game-changing.
If you're thinking about getting an IUD, there are multiple things to consider. There are two types of IUD, both of which require insertion into the uterus by a gynecologist: the hormonal IUD, which releases synthetic hormones to prevent pregnancy, and the copper IUD, which impedes the action of sperm. IUDs can last several years, and Planned Parenthood calls them one of the most effective birth control methods available, with less than one out of 100 users getting pregnant while they have one. Hormonal IUDs are also sometimes recommended as a treatment for endometriosis, a condition in which uterine tissue grows outside the uterus and sheds painfully every month.
Nine people share the one-sentence summary of their IUD experience with Bustle. Their stories show that there's not one universal response to IUD — not by a long shot.