Marla Maples Has Kept Busy Since Her Divorce From Donald Trump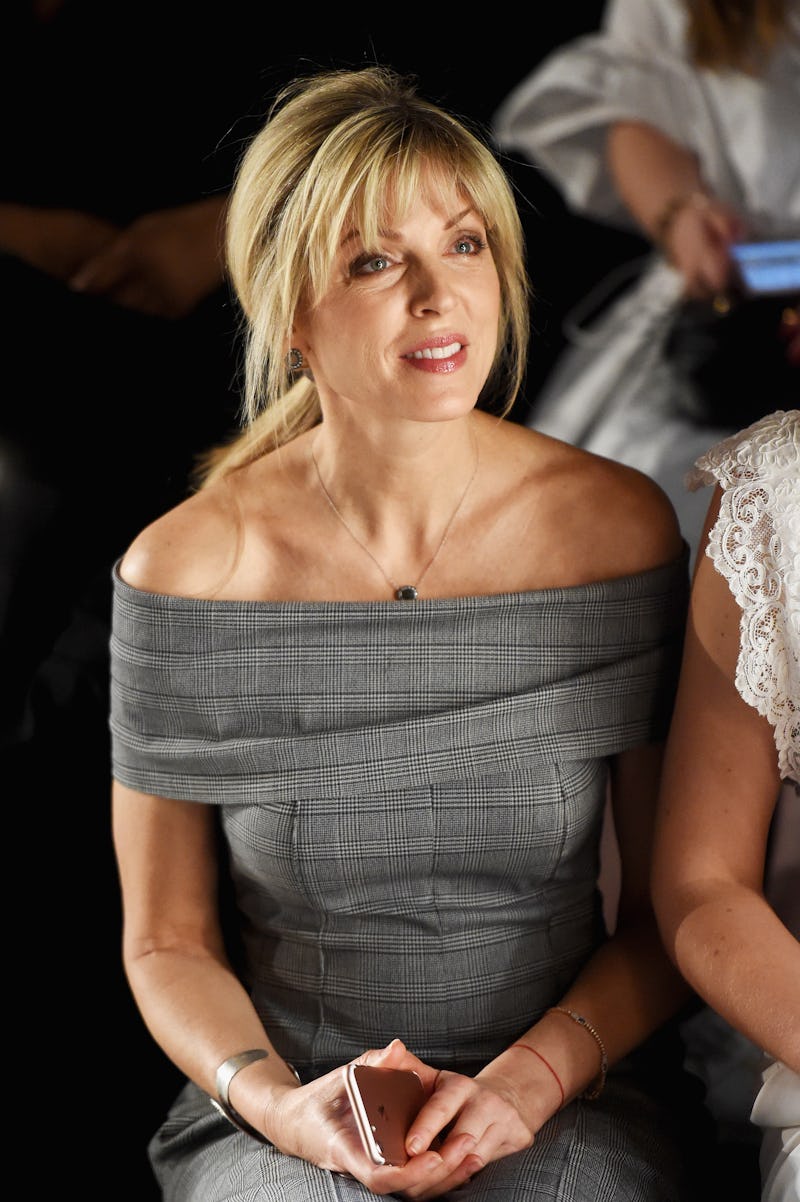 Jamie McCarthy/Getty Images Entertainment/Getty Images
Donald Trump has been married three times. His first ex-wife Ivana Trump recently released a memoir, while his third and current wife Melania Trump is, of course, the first lady of the United States. But what about the actress to whom Trump was briefly married in the 1990s? What's Marla Maples doing now?
Maples and Trump met in the late 1980s, when Trump was still married to Ivana. The latter two would eventually divorce, but Trump and Maples reportedly began seeing each other years earlier, and the drama surrounding Trump's relationships became constant tabloid fodder. Maples gave birth to Tiffany, her only child with Trump, in October 1993, and they married other two months later.
The relationship lasted until 1997, when the two announced that they were separating. They divorced two years later, Trump wouldn't marry again until tying the knot with Melania in 2005.
So, what has Maples been up to since then? And what's she up to nowadays?
Most recently, Maples joined Cameo, an app that allows users to buy personalized video greetings from celebrities. That's right: If you want Maples to, say, help coach you through a breakup, or wish a friend a happy birthday, you can hire her to do so for just $33.
"Hi there, Chase, it's Marla Maples," the Maples says in one of the personalized videos. "I heard from your friend Ang and Jess that you just went through a breakup, and that it wasn't really an easy time for you. So, I just want to reach out to you and tell you — just keep it positive, babe. Just do your best to love more than ever, and trust there's a reason for everything."
That's not all Maples has been up to since divorcing Trump, however. In addition to some scattered appearances in films, she has her own podcast, Awakening with Marla Maples, which focuses on "spirituality, humanity, environmental awareness and personal empowerment," according to its description on iTunes.
Maples has also dipped her toes into music, and released an album in 2013 called The Endless. A combination of ambient music and spoken word, the album features guests like Deepak Chopra and the Dalai Lama, and Maples won a Hollywood Music in Media Award for the album in 2012.
In 2016, Maples appeared on Dancing With The Stars. She was ultimately eliminated, and told People at the time that although she was heartbroken that she had to leave the show, her elimination would at least give her time to help Tiffany prepare for her graduation from the University of Pennsylvania.
Maples' decision to appear on Dancing With The Stars inadvertently reignited her feud with Ivana. In her recent memoir Raising Trump, Ivana criticized Maples for going on the show, calling it "disgraceful" and accusing her of having "no class."
"I wouldn't go on that show," Ivana wrote, "dancing in those tiny dresses with the boobs and butt hanging out." On Saturday, however, Ivana herself went on Dancing With The Stars, performing a waltz in a surprise appearance on the Italian version of the show.
In recent years, Maples has spoken affectionately about the Trump family, and made it clear that she doesn't hold any grudges. "I still love Donald," she said in an interview on Oprah: Where Are They Now? in 2013. "I love Ivanka and Eric and Donnie, so much. I had the chance to know them when they were young, and now to see how well they're doing touches my heart."
Maples also spoke glowingly of her relationship with Tiffany, who she said she raised largely as a single mother. "There's no secrets," Maples said. "Seriously, no secrets I ever kept from Tiffany. She's the person that I really go to when I need true, honest advice."