Nick Viall's Net Worth Could Be Sky-High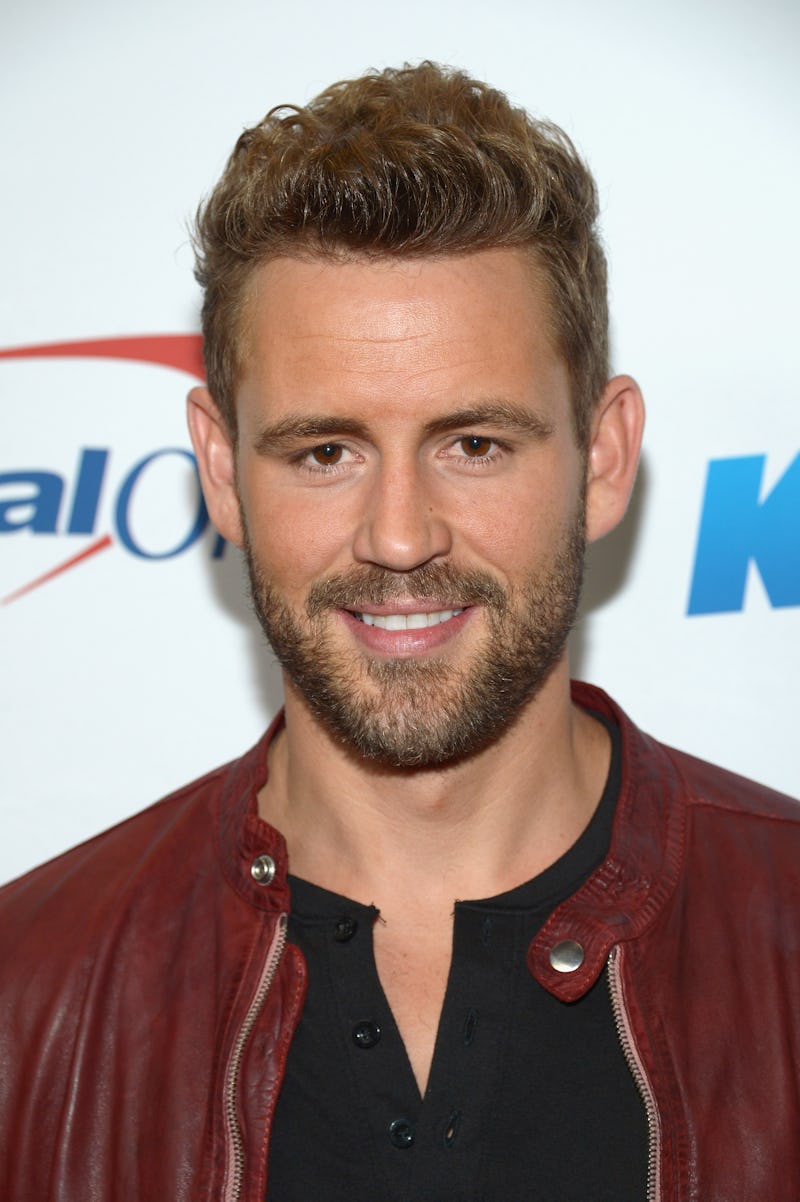 Matt Winkelmeyer/Getty Images Entertainment/Getty Images
Being on The Bachelor has its perks — smooches from beautiful women, world travel, and a little bit of fame being some — but I think the money that comes from being a part of Bachelor Nation is the best part. If you can monetize your 15 minutes of fame, you could be rolling in dough in no time flat. Nick Viall has been on a Bachelor show three times already — this new season is his fourth turn at love. So, what is Nick Viall's net worth?
Before he was on The Bachelorette, Nick was a regular Joe selling software and living in Chicago, Illinois. As of 2015, according to The Net Worth, Nick's net worth was reported to be about $150,000, which is totally not bad, considering that I have plenty of student debt that that $150,000 could pay off. It's not crazy that Nick could have that net worth as a software salesman — sales are based on commission, so if he did his job well and perhaps invested wisely (maybe bought a little piece of property or something), $150,000 seems reasonable to me as an amount of money that Nick could have in the bank or mutual funds or something. That being said, I bet that Nick is worth way more now that he's on The Bachelor.
Reality Steve reported that Bachelor In Paradise contestants are allegedly paid anywhere from $7,000 to $15,000 for their appearance on a season, so Nick likely brought home some cash while he was on Bachelor In Paradise 3. (ABC declined to comment on if and what contestants are paid.) And, while one does not get a cash prize for making it to the final two on The Bachelorette (bringing home the bride is the point), you do get your face out there, and if you have a ton of social media followers, brands want to work with to help them sell things! To his credit, Nick does do some shilling on social, like in this ad for Dyson, so he's probably making some cash there.
How much cash remains to be seen, but according to a February 2016 article in Us Weekly, Tanner Tolbert and Jade Roper leveraged their Bachelor fame and were on track to earn a million dollars in 2016. If Nick is doing an eighth of what Tanner and Jade are doing in terms of social ads, he's worth more money than he was in 2015. Nick also does some modeling here and there, which I imagine pays pretty well. That's more cash.
Nick also reportedly will make a lot of money as the Bachelor. ABC declined to comment on how much, and reports of Bachelor and Bachelorette paydays vary wildly. According to Wetpaint, Emily Maynard made a reported $250,000 for her turn on the show, whereas Sean Lowe reportedly made $75,000 and Ashley Hebert is rumored to have brought home only a $30,000 check for her season of The Bachelorette. Because the numbers are so different, it's hard to say how much Nick could have made for The Bachelor, but my inkling would be that ABC would pay up. People love Nick, and people hate Nick, and that means plenty of eyes on the television set, and ratings pay big.
Whereas it's hard to pinpoint exactly how much Nick is worth after The Bachelor, it's definitely more than the rumored $150,000 he was worth in 2015, and it's bound to keep growing as his star rises.