15 Millennials Confess The Craziest Thing They've Done For Love & It'll Leave You Shook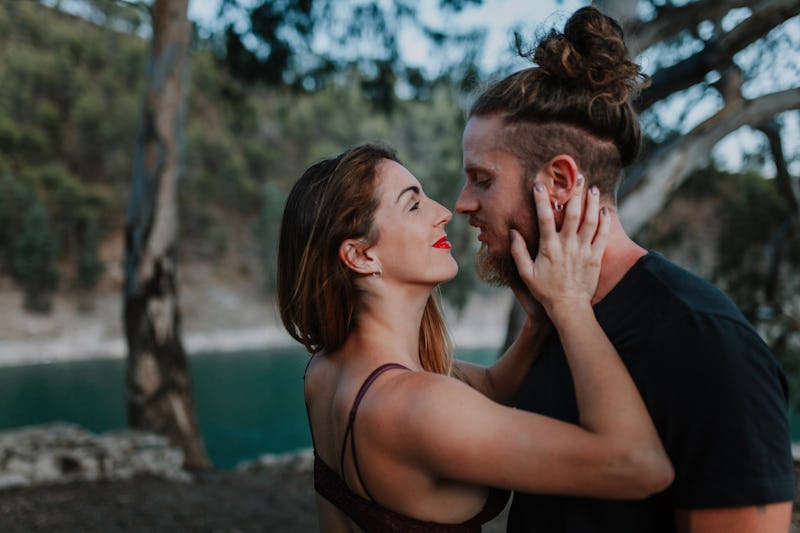 daviles/Fotolia
Love makes us do crazy things — and sometimes it's not always the romantic gesture thought it would be. I learned this during my first relationship, when I was head over heels in young love. My first threesome with my partner in high school was a powerful experience that I can say without hesitation was the craziest thing I've ever done for love.
Being involved in a threesome with an romantic partner was an act that challenged my ideas on jealousy, fidelity, and commitment. My partner and I had a stormy, tumultuous relationship, so our dynamic was incredibly unhealthy. My mind was inundated by the constant feeling that I was not enough for him and that I needed to do more and more to satisfy him. Like with many emotionally abusive partners, nothing I did was ever enough for him. He initiated the idea of having a threesome with my best friend, Caroline. Although I was hesitant, I told myself that it would strengthen our bond. It would satisfy him and make him love me more.
Our threesome felt awkward and uncomfortable. Although I smiled and acted like I was happy and having fun, I felt hurt and jealous. My heart sank when I watched the person I love be intimate with someone else. Although I had consented to it, watching Caroline having sex with my partner was devastating. I felt inadequate, and like he was betraying me before my very eyes.
I see now that I had done the threesome for all of the wrong reasons. I believed that I needed to do anything I could to satisfy my partner, even if it meant pushing my own boundaries. In my experience, my over-the-top romantic gesture didn't go as planned. Here's what other 15 millennials have done in the name of love.