Ulta's First 21 Days Of Beauty Sale Is Incredible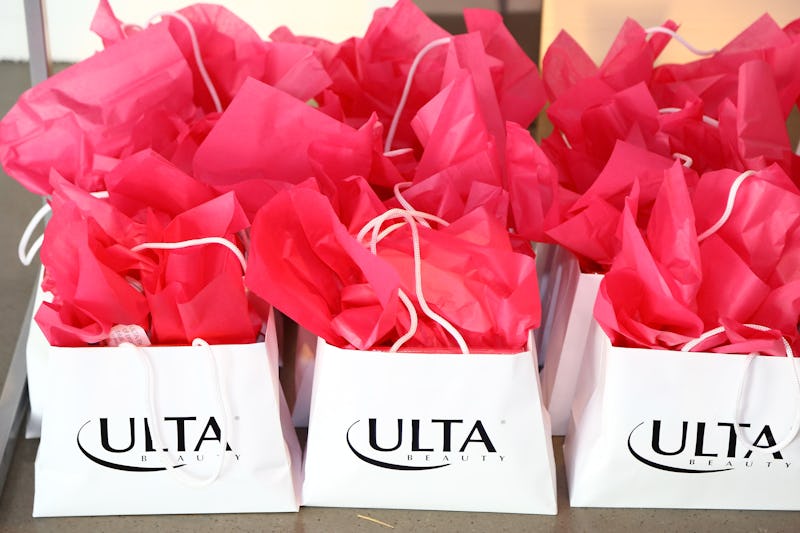 Astrid Stawiarz/Getty Images Entertainment/Getty Images
The most wonderful time of the year is here! Ulta's Spring 21 Days of Beauty Sale is gearing up, and the savings might just be better than ever. There's sales within sales and amazing products that you have to see to believe. What's the first 21 Days Of Beauty Sale, you ask? Get those wallets ready, because there's a lot you're going to want to snag on the first day alone.
If you're not familiar with the 21 Days Of Beauty Sale, let me fill you in. Basically, the beauty brand puts together three weeks of savings. Each day has three specific products that will go on sale and once the day is over, so is the deal. Everything is only around while supplies last, so the sooner you shop the better. It's like the Hunger Games meets the best haul video you'll ever see.
Click Here To Shop The 21 Days Of Beauty Sale
Ulta is starting out their three-weeks of sales with a bang. On Mar. 19, the sale will officially begin with the Too Faced Love Flush Blush and Philosophy's Microdelivery Exfoliating Wash for 50 percent off. That brings the blush price down to $13 and the wash down to $14. It's pretty much guaranteed that you won't see prices better than this for the rest of the year.
Click Here To Shop The 21 Days Of Beauty Sale
The third deal is a little different than the other two. The It Cosmetics Complexon Perfection 3-Piece Brush set will be on sale for $24.50. That's also 50 percent off, but there's a catch. You'll only be able to shop the sale if you're an Ulta Platinum member. This is only one of the two products that are like this throughout the sale.
That's not the only deal going on during the three weeks though. According to their website, the company is also having a three-week long sale on the Ulta Collection items as well. For Mar. 19 through the 25, all Ulta Beauty Collection foundation, powders, face brushes, and bath items will be $6 each. It's a sale within a sale!
Click Here To Shop The 21 Days Of Beauty Sale
This is one 21 Days Of Beauty Sale that gives you more bang for your buck than ever. I'd suggest marking your favorite days on your calendar, so you don't miss a single savings!