After 'The Bachelorette' Whaboom Is All About His Brand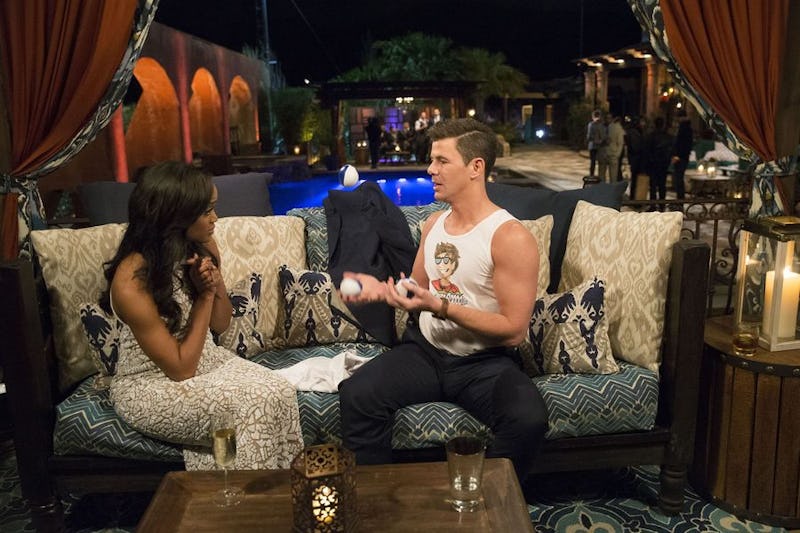 Paul Hebert/ABC
The Bachelorette may have just kicked off for the season, but there's one contestant who's already made himself totally unforgettable: Whaboom. OK, so his real name is Lucas, but basically everyone knows him as Whaboom, and don't worry — I'm just as confused as you are that he made it past that first rose ceremony. But what's he like now? What's Whaboom doing after The Bachelorette?
According to his Instagram, he's living it up — and totally capitalizing on his newfound "whaboom" notoriety. How do I know? Oh, maybe because practically every post he makes has to do with The Bachelorette, of course. he also seems to be enjoying his new spot in the Bachelor Nation family; recently, he shared photos while hanging out with former Bachelor contestants in Vegas for a charity event. And when he's not trying to make "whaboom" happen, he's traveling all over the world and documenting it.
Basically, I'm really jealous of Whaboom's life, and that's a sentence I never thought I'd type. But I can't deny the fact that he seems to be living the dream right now, even if he's obnoxiously loud while doing it. Maybe that's the secret to his success so far?
He also recently appeared in an interview on the YouTube show "Will You Accept This Ride," and while he didn't drop any mind-blowing information, I have to admit that under all that yelling, Whaboom might actually be a decent guy. Maybe Rachel's noticed that for herself and that's why she's keeping him around — for now, at least?
No matter what happens to him this season, it's pretty clear that Whaboom has a bright future ahead of him. When you show up to the Bachelor mansion with a gimmick as memorable as he has, you're pretty much set on internet fame for life.