Huda Beauty Is Launching Five Mini Eyeshadow Palettes & One Is ACTUALLY Cool Toned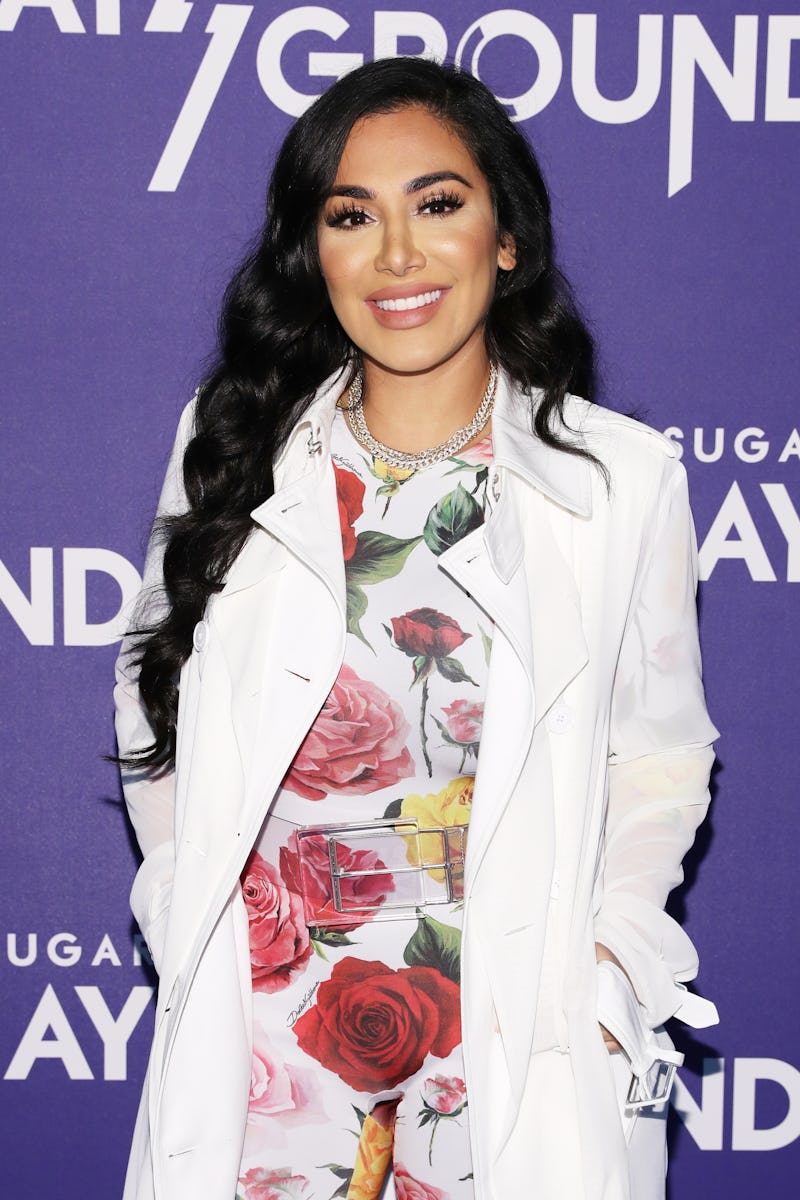 Cindy Ord/Getty Images Entertainment/Getty Images
With the popularity of cranberry and terra cotta shades these last few years, finding a cool tone palette is like trying to find a needle in a haystack. Warm tones have been dominating shadow releases, but Huda Beauty's new Precious Stones Collection might give beauty lovers something new to play with.
The Precious Stones Collection is an expansion on the brand's popular Obsessions Eyeshadow collection, which featured six mini palettes in different, compact themes. You could choose from Warm Brown, Mauve, Smokey, Electric, Coral, and Gemstone, which all had varying colors but were all warm tone based.
Now Huda Kattan whipped together completely new shades just in time to help you transition from summer to fall, and the palettes come in hues that are much different from the original six, meaning they just might be worth your hard earned cash.
Each palette features electrifying jewel tones, and is infused with duo-chrome shimmers to copy the light-reflecting properties of gemstones. The shimmers are creamy, too, giving the shadows a luxurious feel.
Each palette comes with nine complementary shimmers and matte shadows, making it easy for you to create a cohesive eye look. Kattan broke the news of the upcoming release on her Instagram account, posting a photo of the full collection and giving fans a glimpse of what was to come.
And as you can see, that blue palette in the top right hand corner is cool toned! Kattan also shared the sneak peek on her blog, Huda Beauty, explaining the color story behind each palette.
"Matte, shimmer and duochrome shadows work together in perfect harmony or as stand-alone shadows," Kattan shared. "Whether you want a dramatic, vibrant look or soft glam, each palette can create a diverse range of stunning looks. Rich, bold colored eyeshadows are so hot right now, so whatever your fav shade is, these will keep your look on trend for fall."
They are available in five color themes: Topaz Obsessions, Amethyst Obsessions, Ruby Obsessions, Sapphire Obsessions, Emerald Obsessions.
Topaz Obsessions was inspired be the golden hue of the topaz stone, also known as the Firestone. According to Kattan, in ancient Egypt the stone was a symbol of the Sun God, which is why she chose a mix of gold, amber, and rich brown shades to create the collection. It has five creamy mattes and four duochrome shadows.
The Amethyst Obsessions palette is a mix of barely-there pink hues, stormy maeves, and deeper violets, coming in three creamy mattes and six duchrome colors.
The Ruby Obsessions palette comes in rich reds, shimmering pinks, and two brown tones, with five duochrome shimmers and four creamy mattes, specifically.
The Sapphire Obsessions palette is the cool toned palette, with turquoise and electric blue hues. It also has a pop of neon yellow to help you create a memorable eye look. This one has five duochrome hues and four mattes.
Lastly, there is the Emerald Obsessions palette, which comes in mint, olive, peacock, and teal tones. "I feel like green is such an underappreciated shade, and it's definitely about to make a big come back — green is the new black!" Kattan promises.
The Precious Stones Collection will be pre-launching on ShopHudaBeauty.com on Sept. 17, and globally on Sept. 21 at Harrods, Selfridges, Brown Thomas, Arnotts, Cultbeauty.com, and Feelunique.com. Each palette will be $27. If you're ready for a cool tone palette this fall, mark your calendar!