All The Dates For 2019's Best UK Christmas Markets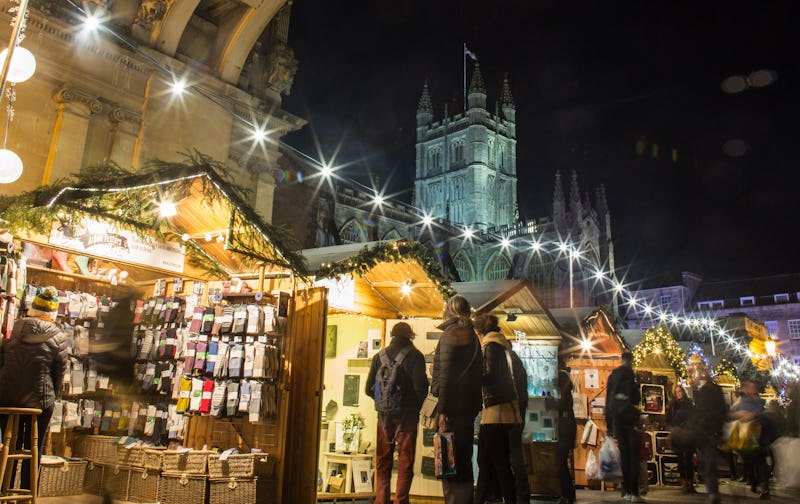 Matt Cardy/Getty Images News/Getty Images
The Christmas season is nearly upon us, and, to me, that means one thing: Christmas markets! Visiting a Christmas market is such a glorious way to spend your time, and is sure to get you in the festive mood. They're also a great reason to visit another city you've never been to before, and to have a little city break in November or December. Interestingly, many markets actually start way earlier than you would initially think, meaning many are just right round the corner. So when do 2019 Christmas markets start in the UK? Here's everything you need to know.
First up, it's worth mentioning that most major cities in the UK now have some kind of festive market on offer, but there are some that are best known and most popular. The traditional markets at Bath and Oxford, for example, are yearly favourites. Birmingham's huge German market is the biggest outside of Germany and Austria, and is therefore known as being a foodie heaven. Then there's less traditional, more modern affairs like Winter Wonderland in London.
In short, there really is something for everyone. I've picked out the eight most visit-worthy for 2019, and listed why they're worth a try and when exactly they are running from and to. You're welcome!