'Come Dine With Me' Is Back & These Highlights Are Proof It's British TV At Its Best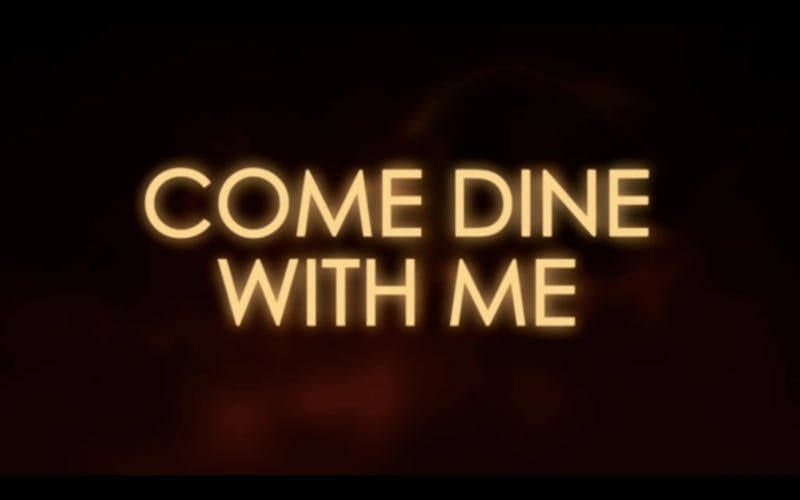 It's been 13 years since Come Dine With Me first blessed our television screens. Seven years since Salvo unceremoniously chucked a critical guest's dinner in the bin. And two entire years since poor Jane was instructed to invest her prize money in some lessons on grace and decorum and escort herself right off Peter's property. (For what it's worth, Jane, I don't think said lessons have existed since the 1950s.) And now it's time for Series 15, initiating a whole new horde of inexplicably impassioned home cooks into internet immortality. So when does Come Dine With Me start up again?
The answer, thankfully, is very soon indeed: June 11, to be exact. And it'll occupy its usual 5pm slot every weekday until September 14, which is more than enough time to introduce several more absurdly bad losers and at least one more lady who's overly committed to the distinction between babies and dogs. Don't stop to dwell on just how many hours you've lost to the beguiling spectacle of an HR advisor from Wolverhampton stressing over a soufflé. Give in, friends, to the soothing embrace of a middle-aged man getting unnecessarily vicious about a stranger's ratatouille in the back of a taxi. Come Dine With Me is returning. This is your life now.
The series will open in Bury, Greater Manchester, according to the Channel 4 press release, where "55-year-old DJ and hairdresser Mozz" will present garlic stilton mushrooms and poached pear to Sharon, an events managing director; Cleona, an aspiring author; James, a radio content director; and film extra Matt. Mozz's efforts to secure the £1000 prize will involve a "party atmosphere and entertainment" — a nightmarish dinner party combination in real life, but a recipe for perfection through the comforting barrier of the television screen.
Alas, it's too late to participate in the upcoming series, but despair not: parboiling partnerships are still being sought for the next series of Couples Come Dine With Me, which first launched in 2014. Think your cooking — and your relationship — can withstand the scrutiny of three competitive couples followed by the entirety of Twitter? Take to the Come Dine With Me Facebook page, where a mere Google Doc stands between you and an unflattering meme of a dessert-based meltdown that may or may not appear every single time a prospective employer Googles your name. Among the areas producers are scouting in are Portsmouth, Southampton, Bournemouth, Poole, Christchurch, Nottingham, Northampton, and Liverpool, if you're up for giving it a shot.
To tide you over until June 11, allow me to reflect on some of my personal favourite moments from the cult hit show. Who can forget this unlucky lady perfecting her demure "no photos, please" walk, only to wobble melodramatically to the floor like an overconfident dad on an ice rink?
How about this less than gracious concession of defeat, from a lady who probably still hasn't forgiven her fellow contestants for scoring her fourth?
And what of the slightly odd tasting method employed by this contestant (you do you, sir)?
I'd be remiss to skip over the aforementioned Salvo's less than delighted reaction to a contestant's suggestion that his menu was "easy":
And finally, let's take some time to ruminate on the bizarre, venomous words of Peter Walsh, who is probably still, I imagine, plotting his bitter revenge on poor, victorious Jane. "Dear lord, what a sad little life, Jane," he rudely told his co-contestant in a baffling response. "You ruined my night completely so you could have the money and I hope now you can spend it on lessons in grace and decorum. Because you have all the grace of a reversing dump truck without any tyres on."
Crikey, Peter. Think a contestant from Series 15 can top that?