We Want To See These Women In The Passenger Seat When 'Comedians In Cars' Returns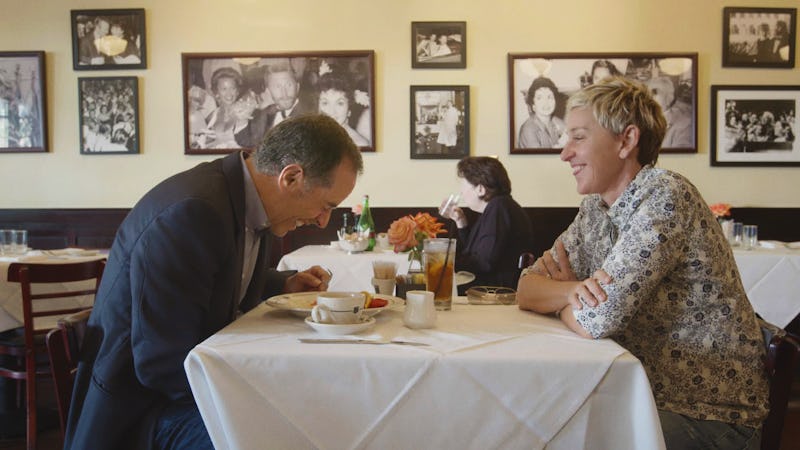 Netflix
After years of interviewing fellow humorists in vehicles while ordering hot drinks for streaming platform Crackle, Jerry Seinfeld is bringing new episodes of Comedians In Cars Getting Coffee to Netflix. Season 10 premieres on July 6, featuring 12 new interviews with both up-and-coming comedic voices and established stand-ups. But there are still plenty of comics who would be suited to Seinfeld's passenger seat when Season 11 of Comedians In Cars Getting Coffee premieres.
While Season 11 of Seinfeld's comedic interview series has not been formally announced by Netflix, it's fairly safe to assume that the show will be returning for more episodes. In early 2017, Netflix signed a deal with Seinfeld that involved him producing stand-up specials for the streaming platform, as well as "24 new episodes" of Comedians In Cars according to The Wrap. Since Season 10 of the series features 12 episodes, it's possible that Season 11 will follow suit with another 12-episode order.
In the initial announcement of Seinfeld's deal with Netflix, The Wrap mentioned that people could expect "another batch [of CIC episodes] dropping in 2018 and beyond," indicating that the stream of CIC episodes will never run dry until Seinfeld decides to take a break from the driver's seat. With no end to the interviews in sight, however, there are plenty of comedians that fans of the show can look forward to seeing take a ride with Seinfeld. In fact, there are a few comedians we'd love to see in that car sooner rather than later.
Michelle Wolf
There's no comedian having a bigger year than Michelle Wolf. After a scorching set at the 2018 White House Correspondent's Dinner and the debut of her own weekly political show The Break on Netflix, Michelle Wolf is having the definition of a "moment," meaning there would be no better time for Seinfeld to grab an interview with her whose popularity is in the process of skyrocketing.
Tiffany Haddish
While Haddish has recently ascended to the role of movie star, she's still a comedian through and through. With multiple film roles to her name and her recent Showtime special SHE READY! under her belt, Haddish's recent and speedy rise to fame would make for interesting conversation.
Amy Poehler
While most of Seinfeld's guests tend to be experienced in stand-up, there are few women more influential in contemporary comedy than Amy Poehler. Her roles on Saturday Night Live and Parks & Recreation are stellar, but her legacy as a co-founder of the influential Upright Citizens Brigade Theatre essentially makes her the mother of an entire comedic movement. She'd probably have quite a few things to say about comedy, and possibly some things to say about coffee as well.
Ali Wong
Ali Wong's dedication to documenting motherhood through comedy — she was pregnant for the filming of both of her comedy specials, Baby Cobra and Hard Knock Wife — is impressive, and regularly manifests as hilarious stand-up routines. Between her status as a stand-up performer and writing for Fresh Off The Boat, Wong has enough experience to hold her own against any of Seinfeld's other guests.
With the premiere of Season 11 of CICGC, the show will have debuted a total of 71 episodes. Only 11 of those being interviews are with women. If the show is meant to provide a look into what being a comedian is really like, it should present differing perspectives. With the series having no definitive end date, Seinfeld has the opportunity to feature a more diverse group of subjects, especially now that more eyes are finding the Comedians In Cars on Netflix.