The Final Series Of 'Fortitude' Is Going To Be SO Different For This Key Reason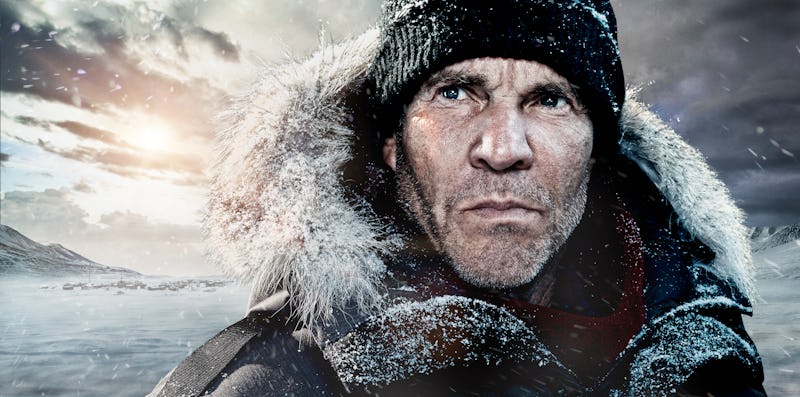 Sky Atlantic / Fortitude
Fans of the Sky Atlantic science-fiction thriller Fortitude have been looking forward to the next chapter of the story ever since the second series concluded back in March 2017. But fear no more, because it seems the wait is finally over as the third and final series is set to return to our screens very soon. So when does Fortitude start on Sky Atlantic?
According to the Radio Times, viewers can expect to enjoy the return of Fortitude on Thursday December 6 on Sky Atlantic (Sky channel 108). The third series will consist of four episodes, a much shorter run than the previous two outings, and the final episode of the third season is due to air just two days after Christmas, on Dec. 27. If you simply can't wait to see how the final ever series of the psychological thriller turns out, all four episodes will be available immediately after the first episode has aired, and you'll be able to find them on Sky On Demand Box Sets.
The Sky Atlantic original will continue on from the second series, and will see many key characters reprise their roles. Dennis Quaid will return as trawlerman Michael Lennox, while scientists Natalie Yelburton, played by Sienna Guillory, and Vincent Rattrey, portrayed by Luke Treadaway, are also expected to return. The town's police force will also be making an appearance in the final season, which means Björn Hlynur Haraldsson, Mia Jexen and Alexandra Moen will each return to their characters of Sergeant Eric Odegard, Constables Ingrid Witrey and Petra Bergen, respectively.
In the last series, the citizens of Fortitude took on prehistoric wasps, and the after effects of a dodgy science experiment involving wounded soldiers. However, in an interview with the Radio Times, the show's creator Simon Donald stated that he had no desire to introduce a new "monster" in the upcoming final series. He said: "We don't need to import a new monster from somewhere else, it's all in our characters and in our world already. It goes to some really dark, twisted places – which is just where it wants to go, I can't help that".
Donald also discussed how this series will focus on the characters themselves, He revealed: "This season's been really character-driven, character based", and continued "And it ended up really examining the consequences of everything we've done so far to these poor people in this town in the middle of nowhere. They're all scorched and damaged and changed by all the things we've been throwing at them – especially Dan – and that was really interesting. It becomes an examination of the disintegration of his emotional and moral personality".
The focus of season three will revolve around Sheriff Dan Anderson, who still battles the results of an infection brought on by parasitic wasps. Any unanswered questions will most likely be resolved within the final outing, and with just four episodes left to wrap the show up - I'm sure the last Fortitude will be action packed.