All Of The '90s Pop Culture References In 'Little Fires Everywhere'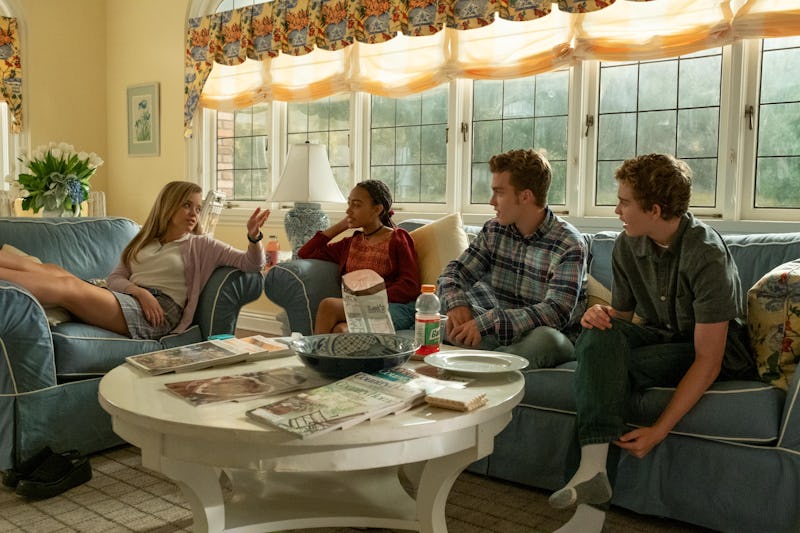 Courtesy of Hulu
Spoilers ahead for Little Fires Everywhere Episodes 1-3. Although there are a few time jumps, Hulu's miniseries Little Fires Everywhere takes place in the late '90s. More specifically, the series — premiering Wednesday, March 18 — starts in August 1997, as both Pearl Warren (Lexi Underwood) and the Richardson kids go back to school.
However, the series is not entirely linear and includes several flashbacks. In Episode 2, for instance, audiences see Pearl as a baby in May 1983. Later in the season, Little Fires Everywhere author Celeste Ng told Cleveland Magazine that there will be a flashback episode, which portrays younger versions of both Mia Warren (Kerry Washington) and Elena Richardson (Reese Witherspoon). "We see how they became the women they are in the present moment of the show," the author said. "Elena really needs to be in control. Part of the reason is what she experienced earlier. It's the same with Mia."
But since the bulk of Little Fires Everywhere takes place in 1997, there are plenty of great pop culture references from the first three episodes, with more assuredly to come as the series continues to air. So if you're a fan of Lilith Fair, Richard Linklater, The Real World, or Nirvana, you've come to the right place.