Why The Future Of 'Project Runway' Is Up In The Air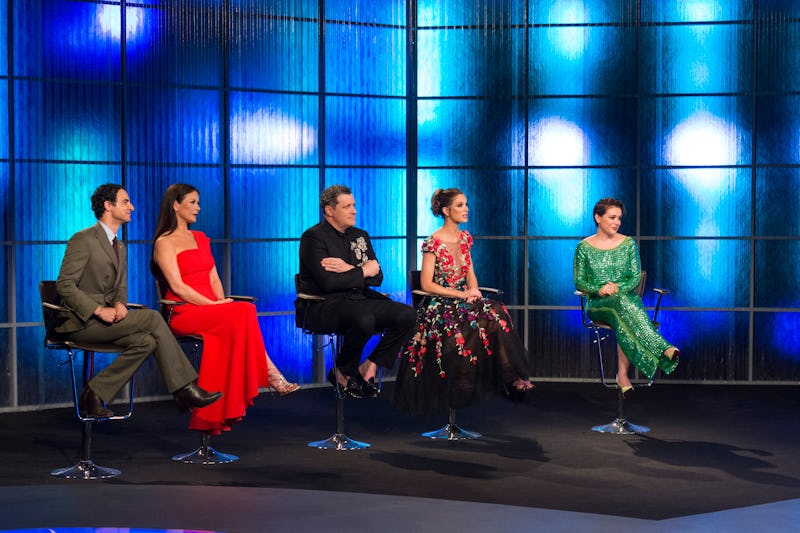 Pawel Kaminski / Lifetime
The newest season of Project Runway All Stars is quickly coming to a close. Fans looking for their fashion fix are then undoubtedly wondering when Project Runway returns in 2018. Soon, there may be more Runway than viewers know what to do with. You see, the entire suite of Project Runway shows could be sticking around for quite some time — provided it can overcome some production issues.
In 2016, Deadline reported that Project Runway, Project Runway All Stars, and Project Runway Junior would all be returning for multi-season runs. Project Runway All Stars and Junior were each given the go-ahead for two more seasons each (Seasons 6 and 7 and Seasons 2 and 3, respectively). The flagship Project Runway series was green lit at the time for an additional three seasons (Seasons 16-18). That means that per that 2016 deal, fans can still expect two more seasons of Project Runway, two more seasons of Project Runway Junior, and one more season of Project Runway All Stars before they would each need to be green lit again for future seasons.
However, with the finale of Project Runway All Stars happening shortly, it's likely that some announcement will soon be released concerning the premiere dates for either the next season of Project Runway or Project Runway Junior. Fans are certainly getting antsy waiting.
Based on previous seasons, there is a semi-reliable timeframe in which fans can expect another season of Project Runway. It has been a bit random through the years — sometimes airing in the summer, sometimes in the winter, while other years it's done both. However, the past two years have created a bit of a pattern. Plus, Project Runway has never let a whole year lapse between seasons. So, it seems pretty likely that the new season of Project Runway will air between August and September of 2018.
When fans could expect a new Project Runway Junior or Project Runway All Stars season, however, is a bit harder to predict since there are fewer seasons to be discover a pattern within. While the original Project Runway has aired 16 seasons, All Stars and Junior have aired just six and one, respectively. As a result, it's anyone's guess to when the next Junior version could air, although expect sooner rather than later — it has already been off since February of 2016. With two more seasons of Junior confirmed, that'll likely be the next version of the show to air. As for All Stars, that will likely be the longest wait fans will have. With the finale only just now airing, it could be as long as a year or more before a new season will be released.
There is some potentially detrimental news for fans of the series, though. Despite multiple seasons of multiple versions of the show being green lit, the future of the show is in jeopardy. The Weinstein Company, which produces Project Runway among other shows, has filed for bankruptcy. So, The Wrap reported that it's unclear if future seasons will be filmed. Fortune noted, though, that even if The Weinstein Company were to stop producing Project Runway properties, it's possible that another production company will buy the television division. Fortune reported that, back in 2015, the British broadcaster ITV almost did — but backed out in the end because of the whopping one billion dollar price tag. Considering The Weinstein Company's bankruptcy filing, now may be the perfect time for ITV or some other company to swoop in and save Project Runway's future for a fraction of that billion dollar cost.
So, though its future is uncertain production-wise — the commercial success of the series could easily lead to a new buyer. But, until fans know for sure, there's always reruns.