'Queen Sugar's Return Promises More On Point Political Commentary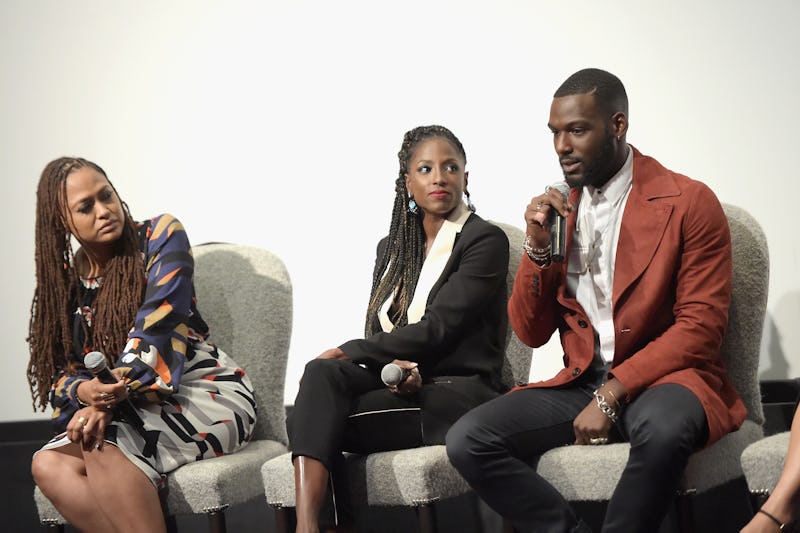 Jason Kempin/Getty Images Entertainment/Getty Images
Queen Sugar Season 2 has more than delivered on its first year's incredible debut. Any collaboration between Ava DuVernay and Oprah was bound to be fantastic, but this series is as insightful as it is beautifully shot. But after just eight episodes, Queen Sugar Season 2 is going on hiatus. When will Queen Sugar return? Unfortunately, it seems like that midseason finale will be the last episode for a while, as Deadline reports that the second half of Queen Sugar Season 2 may be held off until fall.
The show's second season has deepened the relationship between the Bordelon siblings, and examined how changes in their family hierarchy — like Ralph Angel's desire to take over the family business — echo old, long-held emotional dynamics. But the way, that midseason finale has to pack a serious punch, because the show is teasing the episode with footage of Queen Sugar fans watching the episode. Tissues will most likely be required — and clearly, there are some surprises in store, but whether it's Charley, Ralph Angel, Nova, or all of the characters who will be affected the most, it's still hard to say.
With an episode that could change everything in store, it's hard to speculate too much about what will happen post-hiatus when the show returns. As Nicholas L. Ashe said to Deadline, "Queen Sugar has always been timely on any subject," so the show will keep writing about social and political issues.
Of course, one of the most memorable moments in Season 2 so far is when Ashe's character, Micah, was arrested for driving while black, and his parents' two very different philosophies on how to get him home safely. Beyond more topical storylines, Rutina Wesley promised in an interview with Vibe (below) that "a lot of things with our family and with our history are coming out that some of us didn't know," will also feature in Queen Sugar Season 2. Wesley pivots to talking about the will that was revealed at the end of Season 1, but it doesn't seem as though the family secrets will stop there. She also promised more vulnerability for Nova.
One of the best things about Queen Sugar is its commitment to increasing behind-the-camera diversity, boasting a group of all-female directors. Directors on the show often return for more episodes, but it's possible that there could be new additions in the second half of the year as well. And as Deadline speculated, the series finale may be directed by DuVernay, who has spent most of the last year working on her adaptation of Madeline L'Engle's A Wrinkle in Time. It's possible that her schedule was so tight that the show is specifically being delayed so she can be more involved in the production — but if not, it's worth the wait to see an episode from DuVernay anyway.
The Queen Sugar Season 2B premiere date is still unannounced, but after the midseason finale that promises change everything, fans will be even more excited for this refreshing, utterly unique drama. Hopefully it's back soon, but even if Queen Sugar returns as late as fall 2017, its audience will still be ready to laugh and cry with the Bordelons once again.