Here Are All The Details About When 'The Bachelor' Might Premiere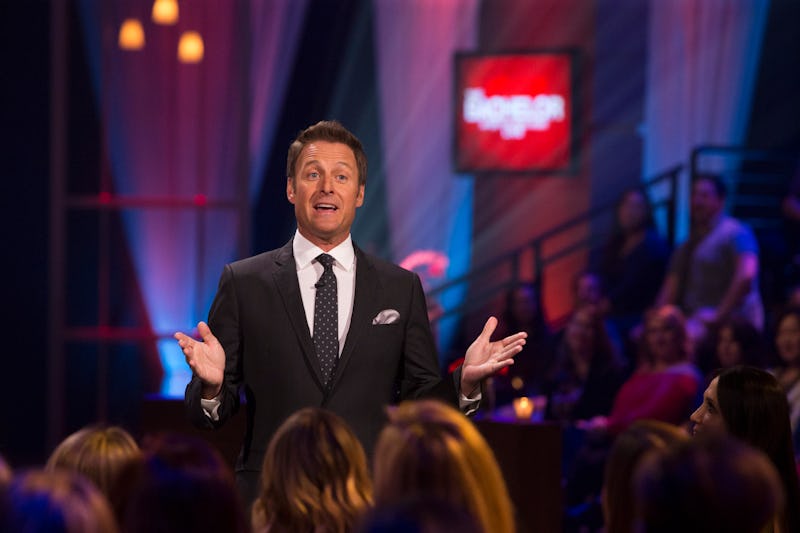 Paul Hebert/ABC
The latest The Bachelorette season is winding down, which means fans are already looking to the future to see when they're going to be getting their next rose-distributing fix. There's Bachelor in Paradise, of course, which is arguably one of the more entertaining shows in the franchise, but if we're being honest, it's hard to beat a traditional The Bachelor season. So when does the 2019 Bachelor premiere, exactly? It will be time start setting those DVRs soon enough.
As many of you can probably guess, it's a little too early for ABC to announce an official release date for Season 23 of The Bachelor, especially considering the next Bachelor hasn't even been revealed yet. For all we know producers are still working hard to lock in their desired candidate — someone who is more than likely from Becca's pool of former contestants. (Here's looking at you, Jason!) So the fact that there's no premiere date yet makes sense, however, that doesn't mean viewers can't use a few skills of deduction to figure out when the series will be back for another go-round.
All you really need to do is look back on past seasons and you'll have a pretty good indication of when it'll return. Because based on The Bachelor's history, there's definitely a pattern that can be found.
From Season 13 onward, every single season of The Bachelor has kicked off in early January. Sometimes, like this past year, it even fell on New Year's Day itself, proving that not even a national holiday can stop this show from making its grand debut. So if that tradition persists, then odds are that the 2019 Bachelor season will take place on the first Monday of January, which means you should mark your calendars for Monday, Jan. 7, 2019. Granted, this is all just pure speculation for right now, so take all of this with a grain of salt. For all we know, the higher ups at ABC could decide to switch things up next year if it works best for their schedule. But typically the start of a new year means the start of a new Bachelor season.
The popular reality series was officially picked up for another season back in March, which came as no surprise to anyone considering how beloved the franchise is. In fact, Season 22 averaged a 1.7 Nielsen live-plus-same day rating in the 18-49 demo and had 6.3 million viewers, according to Variety. So the show's fate was never really a cause for concern. It's just being able to pinpoint when exactly it'll be back that's the problem.
Luckily, though, there's still plenty to keep us occupied with for the time being, first with Becca's Bachelorette finale and After the Final Rose special, then with the fifth season of Bachelor in Paradise, which based on the trailer alone, already looks to be another memorable season. So even if The Bachelor is still four months away, take comfort in knowing that the drama is only just getting started.