These Shows Will Make 'The Fosters' Return Faster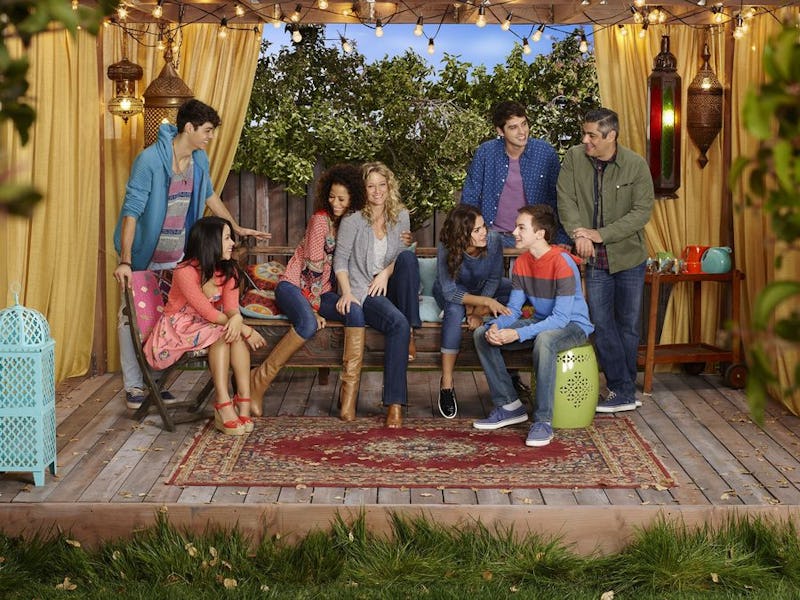 Craig Sjodin/Freeform
The only downside to Spring's arrival is that it means many of your favorite television shows are shutting down for the time being. Can longer days and warmer weather really replace that? Season 4B of The Fosters is coming to an end, but fear not, because according to TVLine, The Fosters is renewed for Season 5. The Freeform series will be back before you know it, likely summer 2017 at the earliest. Previous seasons have premiered in June, but Season 4 is finishing up a month later than usual.
The Fosters is one of a kind. You won't find any other show with a multi-ethnic blended family lead by two women. It's modern in an understated way, and television needs more of that. It's no surprise that this show keeps returning year, after year, after year. Not only is there a loyal fanbase, but Lena and Stef have so many kids! The writers are never going to run out of stories for them.
The best way to deal with a television hiatus, in my tried and true opinion, is to start something new. Of course, there are recent hits like Big Little Lies and Legion to catch up on, and summer shows are coming 'round the corner at any moment However, if you want to stay in a Fosters kind of mood, here are some shows that could scratch that itch.
Degrassi: Next Class
If you watch The Fosters for the kids, look no further than the Netflix seasons of this Canadian standard.
13 Reasons Why
Also on Netflix, this is one of the most honest and layered shows about teenagers, or just people in general, that I have ever seen.
Gilmore Girls
Why not opt for a classic non-traditional family?
Supergirl
Up for a GLAAD award this year, Supergirl has told a refreshing LGBT story.
Crazy Ex-Girlfriend
Don't be spooked by the title — it's a feminist, diverse, hilarious musical comedy.
Transparent
I mean, I think you should finally get around to watching it. Right?
Grace & Frankie
If you're looking for a cozy, and deeply funny, marathon — THIS.
One Day At A Time
Multicam sitcoms aren't everyone's thing, but this one is beyond worth it.
Switched At Birth
Watch this show so that finally, when you're talking to people about The Fosters and they think you mean Switched At Birth, you'll be able to tell them the difference. By the time The Foster does return for Season 5, it'll feel like no time has passed at all.