Beyonce Could Have Her Child Sooner Than You Think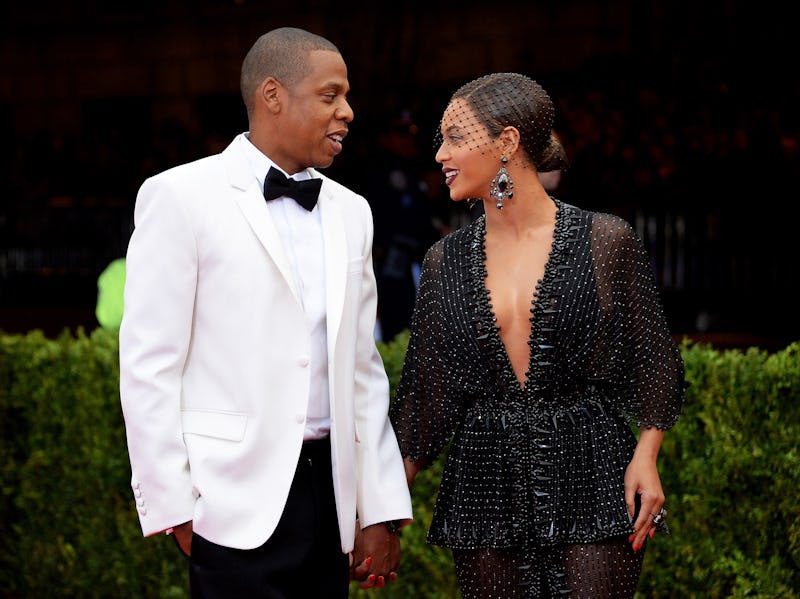 Mike Coppola/Getty Images Entertainment/Getty Images
Everything had been a little bit too quiet at Beyoncé HQ and now we know why: the Lemonade star is pregnant. But when is Beyoncé's baby due? Beyoncé announced the exciting news Kardashian-style and, instead of waiting for pregnancy rumors to circulate, she published the news herself on Instagram. Along with an image of herself showing off her baby belly in style, she wrote,
We would like to share our love and happiness. We have been blessed two times over. We are incredibly grateful that our family will be growing by two, and we thank you for your well wishes. — The Carters
While pinpointing an exact due date is tricky, Beyoncé's present enough on social media that I can make an educated guess. On Nov. 5, Hillary Clinton tweeted a photo of herself alongside Beyoncé during her presidential campaign. In the photo, Beyoncé's clad in jeans and a loose "I'm With Her" white t-shirt. Still, despite the modest outfit and face-on camera angle, she isn't visibly pregnant. In her most recent Instagram photo of herself prior to her pregnancy announcement, six weeks back, she's in a tight fitting dress but, despite what the commentators are now claiming, you still can't see she's pregnant.
Parents claims that women who are pregnant with their first child tend to show later — at the latest, around 20 weeks. But since Beyoncé has already had one child, she would begin to show earlier than that. Dr. Adam Shoman at Pregnancy Corner stated,
On average, pregnant women begin showing during the second trimester, around 12 to 16 weeks.
Since according to the New York State Department of Health, pregnancy lasts around 40 weeks, this means we have just 24-28 weeks to go before we get to welcome Beyoncé's second and third child into the world. So we'd be looking at a due date between July 19 and Aug. 2. Mark it in your calendar, Beyoncé fanatics. If average pregnancy statistics can predict the future, I've got this date on lockdown.
Editor's Note: This article has been updated from its original version.