Details On Carrie & Debbie's Memorial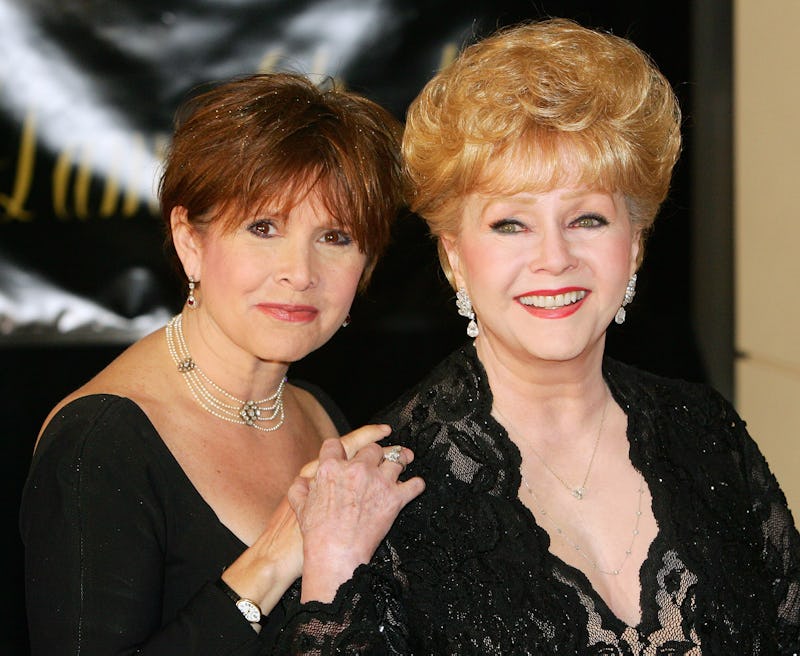 Ethan Miller/Getty Images Entertainment/Getty Images
For anyone who is still reeling from their untimely deaths last December, Carrie Fisher and Debbie Reynolds' public memorial service will warmly welcome adorning fans. Fisher's brother and Reynolds' son, Todd Fisher, recently spoke at a screening of the HBO documentary Bright Lights, which focuses on the late pair's mother-daughter relationship, and shared details of the memorial. Variety reports Todd said fans can pay their respects to the fallen stars on Saturday, March 25 at 1 p.m. at Forest Lawn Memorial Park in Los Angeles.
"The public is invited because that's how my mother would want it," Todd said at the screening. "She was very connected to her fans and felt they were a part of her, so we're opening it to the public."
Todd's wife, Catherine Hickland, added that the memorial service will be livestreamed from a 1,200-seat theater for fans who can't attend. In addition to sharing heartfelt stories and fond memories, Todd said their will also be a tearjerking musical tribute from Fisher's friend James Blunt. "He wrote a beautiful song to Carrie that will be released on the day of the memorial," he said. However, Todd warned the crowd "it might rip your heart out."
Fisher and Reynolds were laid to rest together on Jan. 6 at Forest Lawn Memorial Park. The Star Wars actor died on Dec. 27 of cardiac arrest and her iconic mother passed the following day after suffering an intracerebral hemorrhage. Always a fun, quirky pair, Fisher's ashes were put in an urn shaped like a giant Prozac pill. Yet for those who will forever miss "Singing in the Rain" with Reynolds or exploring galaxies far, far away with Fisher, their public memorial service will be a sweet tribute to help fans send them off in style.