Pat McGrath's Dark Star 006 Will Come To This Planet Very Soon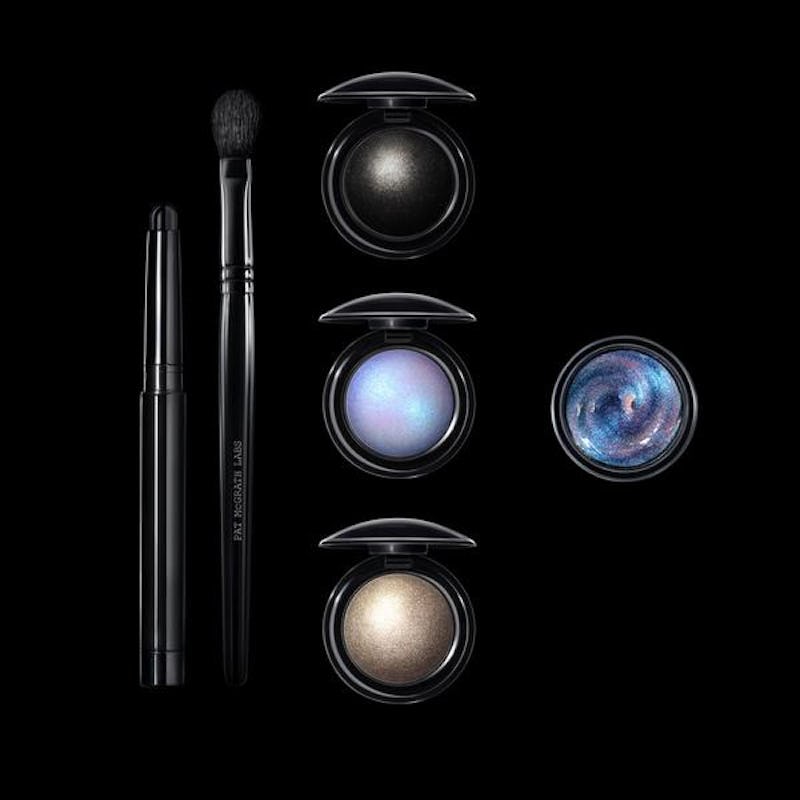 Courtesy Pat McGrath Labs
It's not everyday that makeup descends from the skies to amp up your beauty routine, so you've got to take advantage of the chance to shop it when it does. Pat McGrath created out of this world eye shadow sets, and you need to get them in your beauty bag, ASAP. When is DarkStar 006 coming to Sephora? Mark your calendars for this date and prepare yourself for the extraordinary event that is about to occur.
Products that come from the Pat McGrath Labs (or in this case, outer space) are bound to sell out quickly, so it's good to know all of your shopping options in advance. The eye bundles come to the Pat McGrath Labs website on Apr. 11, and if you sign up for emails from the brand now, you'll even have the opportunity to buy the items early.
With the thousands of people that will likely be online the moment these sparkly pigments become available for purchase (not including those who snagged them early) it's necessary to have a back-up plan for when the kits inevitably sell out. According to Pat McGrath's Instagram, you can expect the Dark Star 006 shadows to hit the Sephora website on Apr. 22. They'll also be coming to select Sephora locations, so be on the lookout because you're not going to want to miss the chance to slick these shades across your lids!
Bold, extra terrestrial-type beauty is on the way.
Look for it to land on the Sephora website on Apr. 22.
People are begging to get their hands on these hues. The sooner this is in makeup bags around the world, the better!
The sets come with a blender brush, kohl, pigments and glossy finish to give you one incredible eye look. There are three different options to choose from, and each one retails for $130.
$130 may seem a little steep for eye products, but when you consider the fact that you'll be able to create looks that are this amazing, you'll be more than willing to make the purchase.
Prepare to shop these kits on the Pat McGrath website on Apr. 11 or snag them from Sephora on Apr. 22. One way or another, you've got to add Dark Star 006 to your personal line-up. May the makeup force be with you!