Roxanne Pallett Will Be Back On Your TV This Week In *Another* Reality TV Show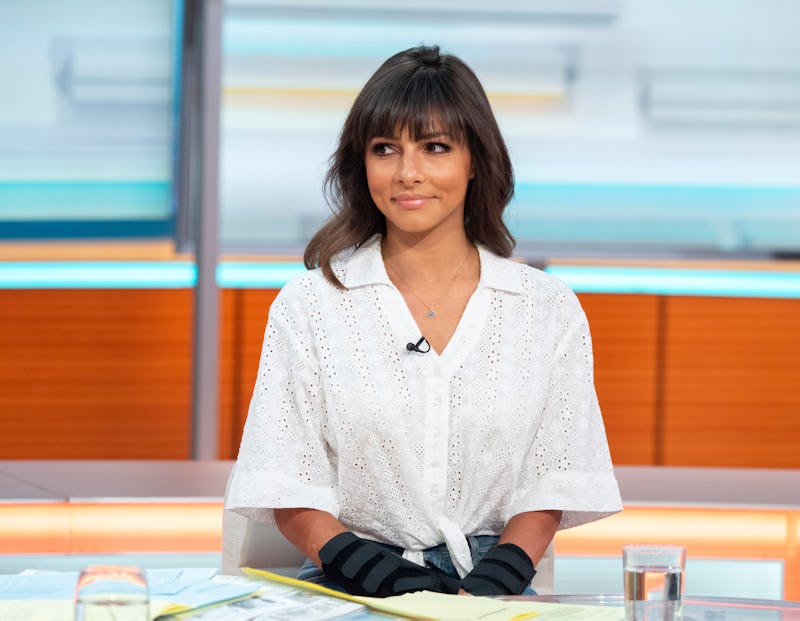 Ken McKay/ITV/Shutterstock
It's hard to believe that Roxanne Pallett would be starring on another reality TV show any time soon, but here we are. Just a couple of weeks following her controversial departure from Celebrity Big Brother, she was a contestant last Sunday on Celebrity Island with Bear Grylls and now there's a special Roxanne Pallett Celebrity Ghost Hunt episode airing this week. It's a bit of a surprise given that the host of the show will be Rylan Clark-Neal, somebody who's publicly blasted her for her behaviour on CBB. But Roxanne's episode of Celebrity Ghost Hunt: Haunted Holiday will air on Channel 5's online service 5Star on Wednesday night at 10 p.m.
On CBB, Pallett accused her housemate Ryan Thomas of assaulting her "like a boxer would punch a bag" which led to Thomas being issued a warning and Pallett's eventual exit. After the episode aired however and over 11,215 complaints were issued to Ofcom, over the allegation, as Sky reports, she appeared on the Jeremy Vine show to apologise to Ryan for her "overreaction" and said she "got it wrong."
She said, ""I massively apologise to Ryan, his friends and fans and every single person who watched that. [It was] an overreaction to what wasn't a malicious act. I was sensitive and emotional and mistook what was playful — I apologise for it."
Following that, she returned to Celebrity Big Brother for one last exit interview with Emma Willis. The host didn't let anything slide however and pressed her on her actions towards Ryan Thomas, telling her she "could have ruined him" had the footage not shown a different side of the story.
Roxanne eventually began to cry and called herself "the most hated girl in Britain right now", however Rylan Clark-Neal who also hosts CBB's spin off show Bit on the Side didn't buy it.
When asked if he believed Roxanne Pallet's interview with Emma was genuine, Clark-Neal said, "I'm going to get in trouble for saying this, but no I don't think it was."
He also called for the rest of the housemates to be shown the footage of the incident between Roxanne and Ryan, so that they could see how it really played out.
According to The Sun, Roxanne's episode of Celebrity Ghost Hunt: Haunted Holiday was filmed prior to her Celebrity Big Brother stint, which means that we're not likely to see a tense stand off between her and Rylan about the false allegations. In the episode due to be shown on 5Star this Wednesday, Pallett will be joined by Clark-Neal as well as The Only Way Is Essex's James "Diags" Bennewith and Georgia Harrison in a supernatural ouija board encounter.
The Sun claimed that in it, Pallett "walks out in tears" after her ouija board experience terrifies her. As she leaves, she reportedly repeats, "I need to go, I need to go."
Celebrity Big Brother and Celebrity Ghost Hunt: Haunted Holiday aren't the only shows that Pallett has recently walked out on, as she jumped ship on Celebrity Island with Bear Grylls after just one episode which aired last Sunday.
She wasn't able to win over her fellow survivors on the show, however. After she described how she no longer cared about her appearance, her fellow contestant Suits' Eric Roberts quipped, "Are you saying that for us or the camera?"
She stuck it out until the evening, when a camp fire brought back memories of a traumatic childhood experience. Pallett told her fellow contestants, "Smoke that nearly killed my family in a house fire when I was 16, the smoke, the smell is taking me back to that time." She later left the show, abandoning her fellow survivors including Love Island's Montana Brown, TOWIE's Pete Wicks and Martin Kemp on the island.