Sigma Is Having A MASSIVE Sale & You Can Get A $228 Brush Set For 65% Off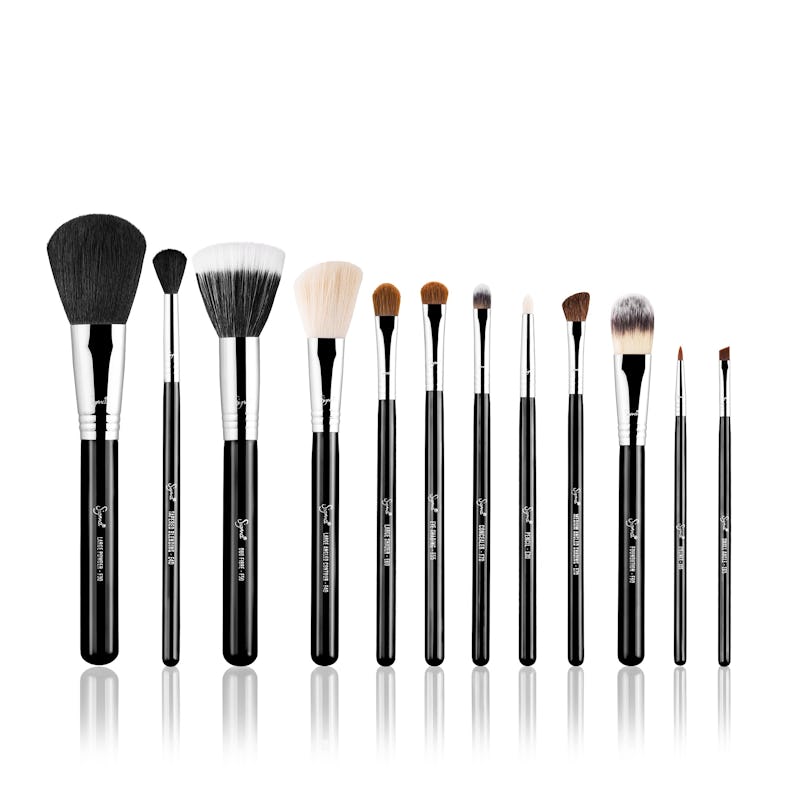 Courtesy of Sigma Beauty
Sure, Black Friday is basically sale central. From beauty to fashion, deals are a plenty the day after Thankgiving, but then there's the crowds and the numerous sell-outs. That's why brand specific sales are the way to shop, and Sigma Beauty's Semi-Annual Sale is one of them. The best news? It's finally here, and you can majorly stock up on some seriously popular brush kits and beauty products.
Sigma Beauty's Semi-Annual sale began today, June 25 and will run for most of the week. It's set to end on Friday, June 29 but not until 11am ET, so you've got more than enough time to shop, and you'll certainly want to do so. The brand is offering up to a whopping 75 percent off their products, and if you've been looking for a reason (or an excuse) to stock up on everything from liquid lipsticks to eyeshadow palettes to brushes, the Sigma Semi-Annual Sale is the way to do it.
The best news? It's incredibly easy to shop with no code required. When you head to the brand's website, you'll see a note at the top of the homepage that will direct you to their sale items. To put it lightly, there are quite a few.
If you're looking to build a brush kit for the first time or replenish your basic brushes, Sigma's kits have you covered. One of the best discounts comes from one of their best-sellers, the Essential Brush Kit. The collection of complexion and eye brushes is valued at a cool $288. During the sale? That price has dropped to only $75.
If you want to be able to pick and choose your brushes, don't worry. The brand is also hosting a sale on individual tools. From complexion powder brushes to eyeshadow blending brushes, there's no shortage of tools to choose from. These deals can give you almost 65 percent off like the brand's F20 Large Powder Brush which originally retails for $34 but has been reduced to $11.90 for the sale.
While the brand may be most well-known for their brushes, don't forget that they've got cosmetics, too. Do Lip Switch glosses sound familiar? As part of the sale, some of the brand's makeup is also up for grabs including their liquid lipsticks.
Of course, the sale is the highlight of the week over at Sigma Beauty, but there's more than just steep discounts (though really, they're enough to make any beauty addict squeal). The brand is also giving a few perks to those who decide to shop the sale items. If you spend $30 or more during the sale, you'll receive free domestic shipping, and if you're an international shopper, you're not left out. Spend $75 or more, and your international shipping will also be free.
Plus, if you hadn't already heard, Sigma's brushes comes with a complimentary 2-year warranty. That deal isn't skipped on sale items. If you check out the details on the individual brushes up for grabs during the sale, they still feature the warranty. You're still getting top Sigma quality, sale or no sale.
Sigma lovers have seemingly already started to shop these deals, too. The brand retweeted a celebratory post from a fan who was rejoicing about her good deal.
That means if you want to shop, you may want to get started. Items can sell-out during this massive sale, and you don't want to be left standing there with your wallet but no new brushes.
Head over to the Sigma Beauty site now to grab up to 75 percent off select products. From brushes to makeup to cleaners, Sigma's Semi-Annual Sale has it all.