The 'CBB' Final Will Actually Signal The Start Of Another *Major* TV Event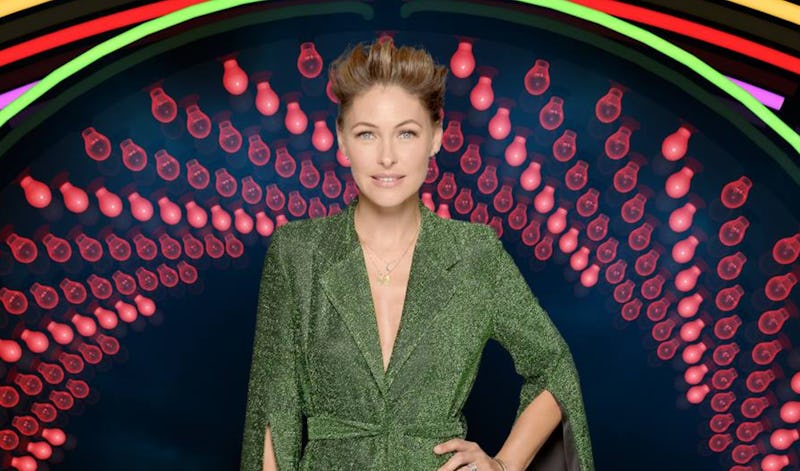 Channel 5
Any final of a reality television series is an exciting event, but few seem to captivate the nation as much as Celebrity Big Brother. Well, maybe Love Island, although you can't deny the frenzy that surrounds the Channel 5 show when it ends; so when is the Celebrity Big Brother final?
Similar to the alleged list of housemates, the CBB finale date is still under wraps. I contacted a representative of the show for more info, but have yet to receive comment. However, it's thankfully pretty easy to guesstimate how long the 22nd series of the reality show will be running for, since last incarnation of the series aired at the beginning of 2018.
CBB 21 ran for 32 days, beginning on January 2 and concluding on February 2. A quick bit of maths tells me that if this series is set to run for the same amount of days, the finale should fall on Monday, September 17. Previous versions of the show have run to the four week mark, Chronicle Live reports, so if that exact date isn't correct, we could be looking at a ball park of Thursday, September 13, or Friday, September 14.
Whatever day it turns out being, it is definitely going to be in September thanks to the news that the civilian Big Brother is returning. Creative Director Paul Osborne revealed that series 19 of Big Brother "will air immediately after the new CBB series comes to a close [in September]" to Mail Online on August 15.
Osborne also gave some insight into the rumours that CBB and BB will be ending for good this year, teasing the possibility that both formats could still be going well into 2019. "We don't know if this is going to be the last one and we are still in negotiations," he tells Mail Online. "We are very hopeful. It's currently above our heads, [the producers] are not involved."
I have one question though — why are these series running so late in the summer, and why are they airing the opposite way around?
Big Brother usually begins in June, leading into the Celebrity format in August, as it did last year with series 18 and 21 respectively. 2018 has seen the summer shows pushed back by a month, and it could be thanks to Love Island.
According to The Mirror, producers may have decided to push CBB to late August "possibly to avoid a clash with the increasingly popular Love Island." Producers have yet to comment on why the celebrity format is airing before the civilian, though I have a feeling that it's all to do with hype and demand from well-known faces to get viewers out of that post-Love Island haze and into the eye of the CBB storm.
The massive success of the fourth series of Love Island may even benefit Channel 5's ratings with these upcoming series, with The Guardian suggesting that Love Island could teach the "strangely dated" Big Brother a thing or to about how to "recapture its mojo and capitalise on this potential audience."
A return to its roots with a more Orwellian feel — accompanied by a ton of drama — would certainly revitalise the BB franchise to its true, social-experimental form. Here's hoping.