Simon Cowell Has Confirmed 'The X Factor' Final Date & OMG, It's So Soon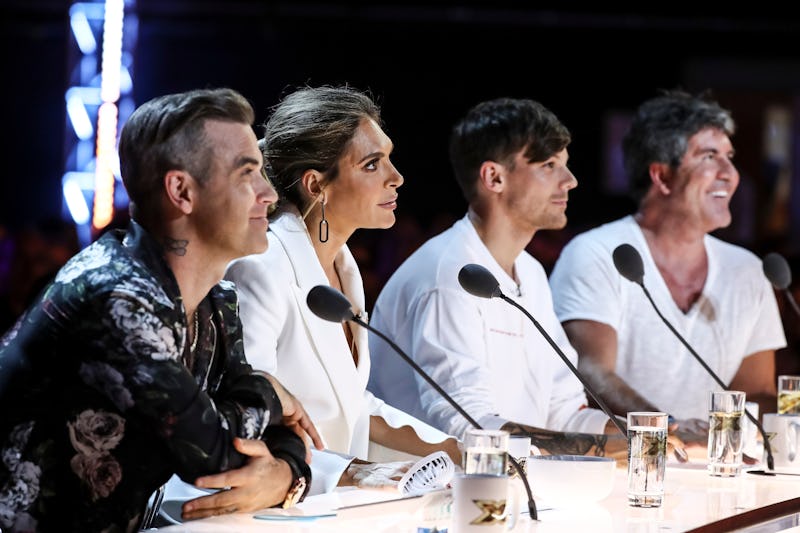 Dymond/Thames/Syco/Shutterstock
OK, so yes, it has only just kicked off, but it is important A) to pop things in your diary and B) get down the bookies re Christmas number one ASAP. Considering your weekends, newsfeeds, and gossip columns are about to be swamped, it might be worth knowing when The X Factor final is, and I am here to help. The show, which has been running since 2004, has of course already announced the date of the final. Yep, it's sorted, don't worry guys. On Saturday, Dec. 1st, you will get to see the nation's next sweetheart, or sweethearts, singing for their place in history and of course, that record deal.
The contestant will be busting their gut to get a place in The X Factor halls of fame like One Direction, James Arthur, Little Mix, and many more. And who can blame them? Over the years, winning acts have still gone on to do great things. In fact, even the acts who didn't win but made it to the latter end of the competition have gone to become hugely successful. Take for example Olly Murs. Did you know he didn't actually win the show, but in fact came second? And look at him now, a successful musician and television personality.
But there are some changes for the 2018 series.
So, what's new? Well, the main and most exciting change in an entirely new judging panel (apart from Simon Cowell, of course). Louis Thomlinson, Robbie Williams, and his wife Ayda Field are now the ultimate decision-makers. Look, I know, I miss Louis Walsh and Sharon Osbourne too, but it is definitely time for a bit of a change, no?
The 2018 series has also seen the introduction of a jazzy AF "golden X" feature. This will basically be like a magical button that judges can smack in order to put an act straight through, not having to negotiate with other panellists. Pretty dreamy, eh? A serious confidence boost and also a one way ticket to the Judges' Houses stage.
In case you haven't been tuning in this series, the bookies; favourite act to win this year is Scouse act Anthony Russell. If his name sounds familiar, it's because he was on the show last year. His future looked promising after he auditioned in 2017, however, he dropped out of the competition because of personal reason. This year though, he's back with a bang.
Also, in the vain of former seasons, we are seeing acts who have had previous chart success. Like, OMG get this — do you know this song:
Well, the singer on this track is Janice Robinson, who is now an X Factor 2018 contestant. I know. So, will this iconic voice of '9's dance anthem Dreamer get another shot at stardom? She 100 percent still has that voice and is hitting those notes like a champ, so I reckon she's one to watch.
Who knows who we will be hedging our bets on when the final airs on Dec. 1. One thing that is for sure though, Saturday nights in are about to get lit.