'This Is Us' Cast Weighs In On Jack's Cause Of Death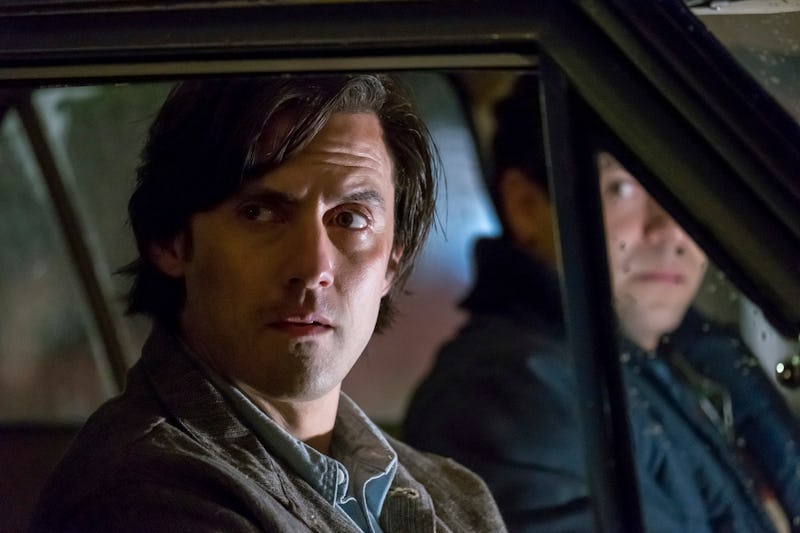 Ron Batzdorff/NBC
After months of getting their emotions played with, fans are still torn up about the stressful Season 1 finale of This Is Us, and I can't blame them. Audiences aren't quite sure how to deal with Jack's (Milo Ventimiglia) death and its lack of explanation. Truth be told, the cast, who's in on the major secret of how he dies, isn't sure either. During the PaleyFest 2017 panel in Los Angeles over the weekend, cast members basically debunked theories swarming the internet (like Rebecca and/or Kate are responsible, Miguel murdered him, or he died in a plane crash inspired by a real-life event). But I caught cast members on the red carpet just before the panel, who tell me how they reacted when they learned the real story and how they think fans will as well. Their answers are totally split, which is why I'm a little more confused than before.
The leading man himself, Ventimiglia, says he totally wasn't surprised. Moreover, he encourages fans to not obsesses over it. "I don't think about how he died," he tells me. And he's read the crazy conspiracy theories. "Honestly, I've read one or two, but fans should stop worrying about how he died and focus on his life. Way more important. We don't think about our own death," the 39-year-old continues. In fact, he insinuates the actual cause of death isn't even a game-changer in the story.
"It doesn't change anything. I think it's just a hot topic," he says. "It's fresh and it's out there, and it's not satiated — we wanna know... You can't have it all now." Patience, friends. Chris Sullivan, who plays Kate's (Chrissy Metz) love interest Toby, says he wasn't surprised either. "No, it's exactly how you think he's going to die," he reveals. However, other cast members beg to differ.
Justin Hartley (who plays Jack's son Kevin) admits the cause of death isn't anything usual. "It's not typically how people die, I guess," he says, admitting he was surprised. Hartley goes on to explain that he's read fans theories, including that Jack isn't real and the kids aren't real. Still, he won't debunk anything.
"I don't wanna say it's not true because then that narrows the [possibilities]," says Hartley. "I just want everybody to experience this emotional event that's gonna happen right now."
Metz, on the other hand, admits she didn't see it coming. "I think it will definitely surprise you. A lot of people think that something else is going to happen," she says. Although fans have seen Kate carry the burden of Jack's death (which still remains a mystery as to why), Metz says she shouldn't — it probably wasn't her fault after all.
"It's so hard because we have tapes that play in our heads from when we were young... these things that we think happen in our lives," says Metz. "Kate feels she's responsible, that can't possibly be true... and if you would speak to Jack in the present day he would never think that." Safe to say she was surprised to learn it wasn't actually Kate's fault. "When I did hear about how he passed away, I was like, 'Uhhhh... Woah.'"
The last cast member to provide input is Susan Kelechi Watson, who plays Randall's (Sterling K. Brown) wife. Her take on Jack's death is neutral, but if anything, she hints that some incredible layers will be explored until the reveal. "That's a story for another time," Watson says of Jack's death. "As we continue to weave the story, timing is everything. I think there are so many other pieces to the puzzle that we get to explore, so when it all comes together that'll just be a beautiful mosaic."
My takeaway: Jack's death may surprise fans, and it may not. But it'll likely be revealed at the opportune moment, after more grade-A, heart-wrenching moments are dropped on fans — in true This Is Us form, of course. And at that time, I'll bet all the uncertainty will be worth it.