Cynthia Lee Fontaine's Recovery Is Inspiring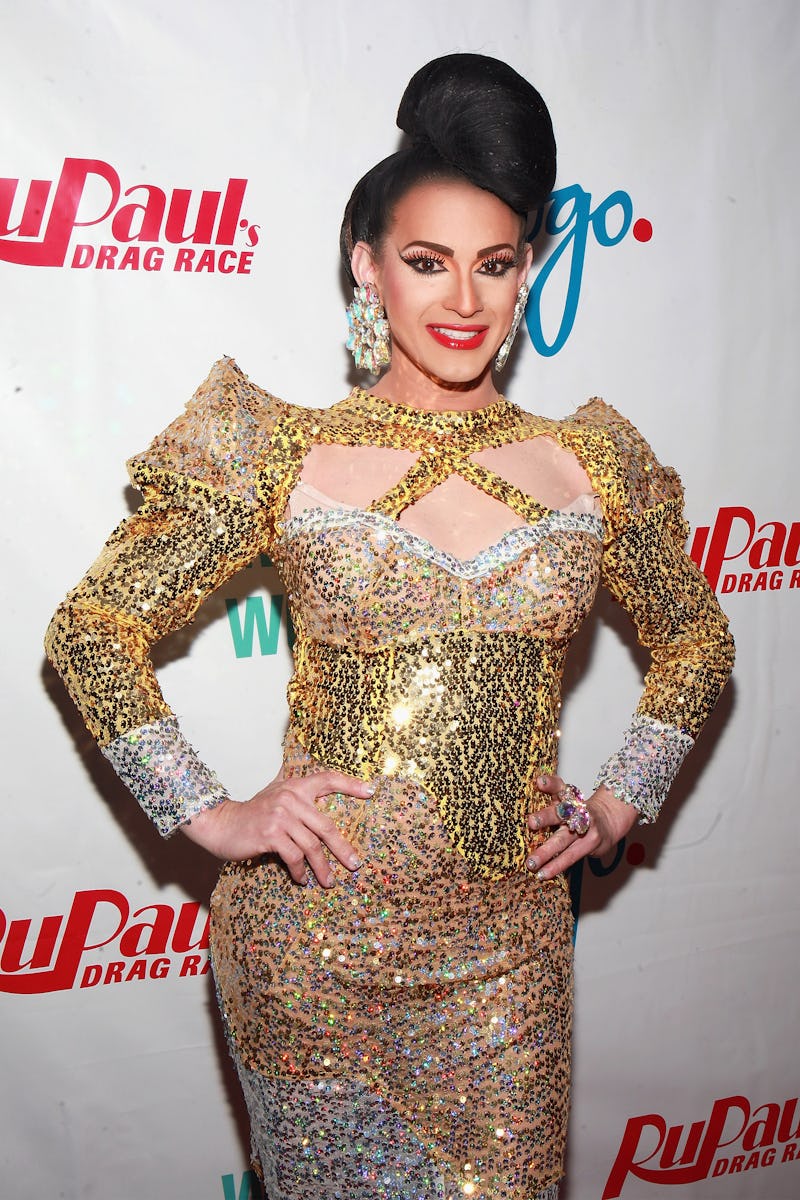 Santiago Felipe/Getty Images Entertainment/Getty Images
While the second episode of RuPaul's Drag Race's ninth season might have brought the exciting (and long speculated) revelation that Cynthia Lee Fontaine is the 14th queen, it also brought a lot of emotions, too. As the episode progressed, Cynthia opened up about her battle with stage 1 liver cancer, and it was evident that Season 9 of RuPaul's Drag Race was more than a simple comeback for the queen. But considering that she was the Miss Congeniality of Season 8, you might have found yourself wondering, when was Cynthia Lee Fontaine sick?
Because she appears so healthy now, it's almost hard to believe that Cynthia was diagnosed with stage 1 liver cancer in 2015, just after her elimination from the show's eighth season. In an interview with Queerty about her triumphant comeback to the show, Cynthia revealed that she was sick while making Season 8. She said,
"I was filming the show and I was experiencing all the symptoms. All of my skin was turning yellow, I was having intense diarrhea and digestive problems. I lost, during the two weeks on the show, like 47 pounds."
Which must have been terrifying for the drag superstar. The article also stated that with the support of her drag family, some downtime, and four rounds of chemotherapy, Cynthia is now happily in remission.
It's invigorating to see Cynthia investing the power of her recovery into her drag, and it's also truly inspiring to witness her survival. As Sasha Velour stated in episode 2, "Cynthia is living proof that cancer is not the end. If anything, she's stronger competing now. It's given her a drive to really succeed," and that's really evident in her current passion and attitude.
But it's also not much of a surprise, considering how positive and driven a person she appears to be. In March 2016, after the episode aired in which she was eliminated from RuPaul's Drag Race, she gave an extremely upbeat interview with Chron, in which Cynthia revealed that she was "cancer free." As well as talking about the fact that she had "a different shape" on the show from experiencing early symptoms of the cancer, she also described the moment she found out that her cancer was in remission. And she did so with a wicked sense of humor, full of positivity.
In describing her health, Cynthia explained:
"I'm doing good. I'm cancer free. I'm visiting my doctor every month. He says, 'Cynthia, you're doing fantastic. You're weight increased.' I was like, 'Doctor, that is not funny. That is not good in the drag community.' He's like, 'It's OK — look your cucu! It looks more better. It's more juicy. You're good.'"
Which is classic Cynthia, through and through. Though the queen might have quite a lot of competition on this season of RuPaul's Drag Race — particularly in the cucu department — her determination, creativity, and larger-than-life personality are clearly forces to be reckoned with.