Cheryl Could Be Making Her 'X-Factor' Comeback Super Soon, So Here's When To Tune In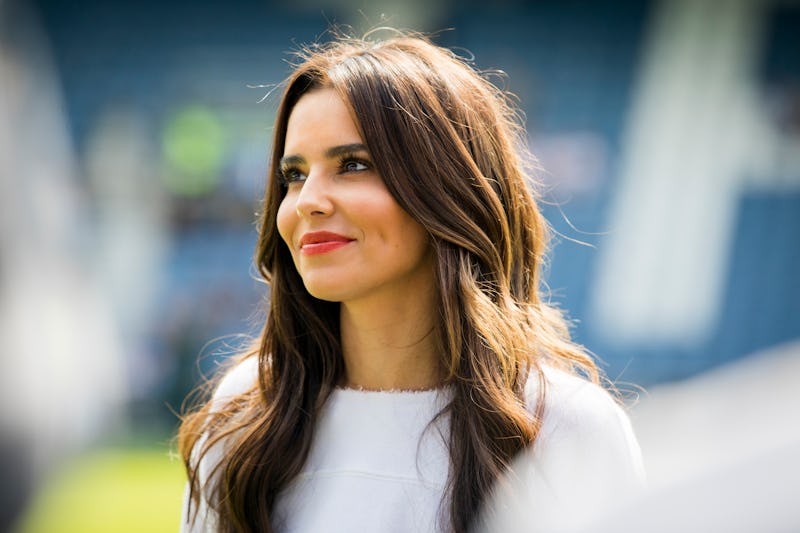 Tristan Fewings/Getty Images Entertainment/Getty Images
It's high time that pop singer Cheryl made a comeback and luckily, new music is on its way. The star recently revealed on Instagram that a new track called 'Love Made Me Do It' will soon be out. With the tune dropping on November 9th, it's been rumoured that she'll be taking to The X Factor stage for her first live performance in years. Given that Cheryl was formerly a The X Factor judge, it would be a nice little way to bring things full circle and proves she's still got a soft spot for the show even if she's moved on in recent years. The question remains though, when will Cheryl appear on The X Factor — if she does at all? There's been a lot of speculation, but here's what we actually know so far.
A source told The Sun that Cheryl would be performing on the ITV talent show, which is currently underway. In fact, they even nailed down when she would apparently be gracing The X Factor stage — on November 18th. They said that "everything was set for that date", but I'm trying not to get my hopes up just yet as it hasn't been confirmed. It's also been rumoured she could potentially be a guest judge.
ITV have already announced that there will be an episode of The X Factor on November 18 and it'll be the 24th episode of series — though there's no details about Cheryl or any other guest stars just yet. I've reached out to Cheryl's team for a comment on the matter, however they haven't said anything just yet. I guess we'll just have to wait to see what the deal is, so fingers crossed ITV puts me out of my misery and drops some deets. (It's a simple yes or no answer, help a girl out here.)
According to The Sun, it'll be the first time that Cheryl has performed on The X Factor since 2014 and unsurprisingly everybody's looking forward to it. Their source revealed that "all of the big TV shows have been fighting" to land Cheryl's first televised performance because it was sure to be "a huge ratings winner".
They continued, "[Cheryl] has decided to remain loyal to The X Factor rather than give the exclusive to its rival, BBC's Strictly Come Dancing. And Cheryl will be pulling out all of the stops to make sure that this is one of her most talked-about performances to date."
I'm not doubting for a second that her comeback is going to be pretty massive, as she recently wiped her Instagram feed. At the moment, there are only two posts which appear to be teasers from her upcoming music video for a new track called 'Love Made Me Do It'.
She hashtagged the song title and also provided a release date, so it looks like it'll be dropping on November 9th — just two days from now.
The first video was pretty mysterious and showed off a silhouetted woman, dancing and tossing up peace signs that I'm assuming is Cheryl. It was the second post that had my heart racing however, as the boomerang-esque post showed off the singer's badass new look: complete with boxer braids and a buckle-heavy all black outfit.
I'm super pumped. Forget November 9: drop the track now, Cheryl! I'm already hooked.
The next episode of The X Factor will air this Saturday, November 10 on ITV at 8:30pm. Previous episodes can be watched on the ITV Hub here, if you've missed a couple of weeks and need to catch up.