Here's When Kylie's New Birthday Collection Will Be Released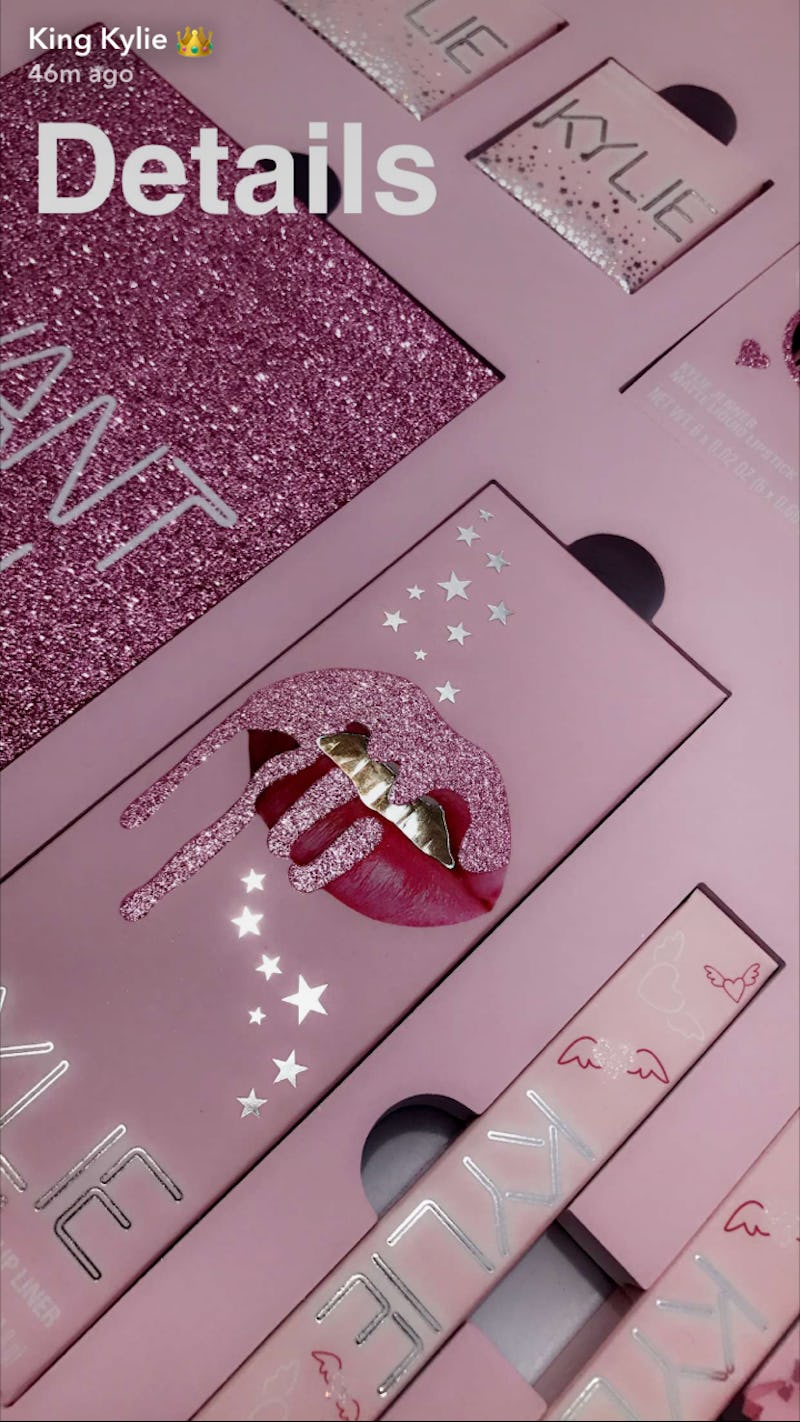 Kylie Jenner/Snapchat
When it comes to makeup, there's one woman in particular that takes the beauty queen title: Kylie Jenner. From her infamous lip kits to her coveted eyeshadow palettes, she's a makeup force to be reckoned with. Kylie Jenner's 20th birthday collection release is slated for Aug. 1 at 3 p.m. PT, a week(ish) before her birthday.
It seems that anything Jenner releases flies off (online) shelves faster than any beauty product, selling out within minutes after launching. When it comes to her makeup kits, the beauty world is constantly in a frenzy, wondering when she'll restock a product next. Even with her sunglass line with Quay, there were rumors that they wouldn't last very long without selling out.
Jenner's birthday collection, called the #KylieTurns20 Kylie Cosmetics collection, has been teased heavily on social media, with Jenner posting sneak peeks for her fans on Snapchat and teaser photos on Instagram. This is the second birthday collection she's launched, and judging by how the first went, this one's bound to be a success as well.
Jenner posted an Instagram on July 20 of a pink box and ribbon reading "Kylie" with a box of glitter on top, carved out to the number "20." Her fans went wild with anticipation.
Jenner revealed the products on her Snapchat on Tuesday, and they don't disappoint.
The infamous pink packaging.
Here's a broader look at the full package.
Looks like pink is her color.
*Insert heart eye emoji here.*
Too cute for words.
She wasn't kidding about all the pink.
More lip kits? Hell yes.
10 of every color, please.
Looking good in velvet.
....and in matte.
Hello to this gorgeous palette.
Here they are, swatched.
Yep, you read that right!
These are sure to sell out in no time.
Wait for it....
Yep, now you can have your own bedazzled lip gloss.
This massive collection has everything from new glosses to eyeshadows to new brushes — and yes — a bedazzled lip gloss cause everyone needs one of those.
There you have it! Make sure to mark you calendars for Aug. 1 and set as many reminders as necessary — this collection is going to go quick. Good luck, and may the odds be ever in your favor.