The Evie Blender Will Be Here Soon, So Get Excited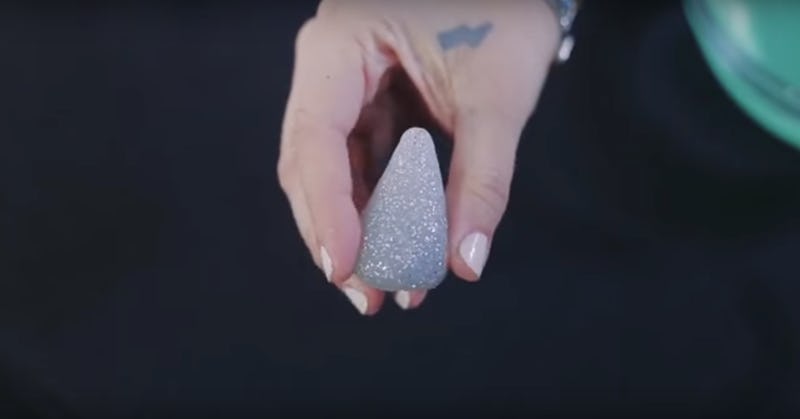 screengrab/YouTube
Consider your life made. The Evie Blender, which claims to combine everything great about sponge applicators and silicone rounds has officially reached its Kickstarter goal! So, you know what that means? These babies will go into production and everyone who pre-ordered one will receive theirs very soon. When will the Evie Blender ship? You won't have to wait too much longer to get your hands on this incredible-sounding invention.
According to the Kickstarter page, the Evie Blender is on track to ship out in Mar. 2017. If you haven't already pre-ordered this beauty utensil, you still have a chance to do so. It'll only cost you $28 to sign up to receive one, and at the time of publication the project still had a few more days on Kickstarter. Be sure to place your order while you still can because there's no way you'll want to miss out on what the Evie Blender has to offer.
It combines everything you love about your sponge applicator such as the even, precise blending, as well as delivering the very best attributes of silicone (i.e. no product or oil absorption and even spreading of product). When it comes to applying foundation and more, the Evie Blender is sure to be your new best friend. And it can be yours as soon as March!
Reaching this goal means your Evie Blender dreams can become a reality!
The month of March can't get here soon enough.
Not only did they reach their goal, they've doubled it. Because people are loving the idea of adding this to their makeup bag.
In fact, they're desperate to get their hands on it. I mean, could you blame them?
Once you see it in action, you'll be dying to give it a try!
It's shaped like a more traditional blending sponge, but is made of silicone. That's the best of both worlds, am I right?
Head over to Evie Blender's Kickstarter page to pre-order yours.