The NYX Super Cliquey Matte Lipsticks Are Rad AF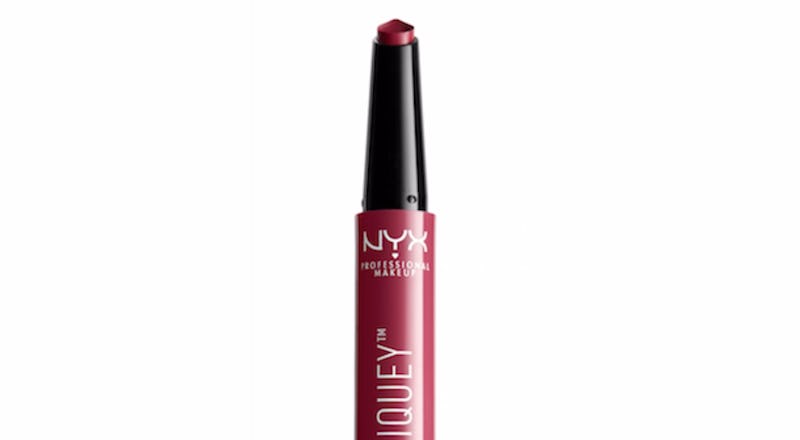 NYX is truly the undisputed champ of lippies, hands down. There isn't a single shade or finish you can't find within the brand's mega range of creams, stains, and liquid to mattes. Further expanding the lip empire, NYX Super Cliquey matte lipsticks will be available soon, so product hoarders, hold onto your seats.
NYX Super Cliquey Matte Lipsticks, $4-$6, NYX
When NYX released Liquid Suede lipsticks in every hue from neon coral to burgundy brown, the brand proved it was a liquid lippie bigwig. Then came the Cosmic Metals lip cream launch that chartered into intergalactic territory, making NYX a standout drugstore brand. And just when it seems they've done it all, NYX introduces yet another lust-worthy collection. This time it's click-up lippies that are just as ingenious as they are pigmented. Featuring a satin matte formula, the Super Cliquey shades offer the comfortable feel of a cream with the bold, shine-free lipstick finish that has been heavily trending.
If there's one thing you can count on NYX to deliver, it's quality lipsticks that won't break the bank. Each Super Cliquey matte will be available on June 27 on both NYX retail stores nationwide and Ulta Beauty's websites, retailing for only $6 a pop. If that price point doesn't convince you that stocking up on every hue is so worth it, these dreamy swatches will win you over.
"Dangerous" is a the bordeaux shade of the collection, a smoldering burgundy that has seduction written all over it. Pair it with a smoky eye and prepare to slay.
Any worthy lip line has to have a nude stunner. That's where "Empowered" plays its part. A warm brown with pink undertones, it's the neutral you can easily play up or down with any makeup look.
Leave it to "Ruthless" to show up and show out. It's a rich violet that would be foolish to leave behind. Guaranteed to spice up your pout, this striking hue is the jaw-dropping shade of the bunch.
"Risktaker" is the deepened red that works on so many levels. Take it from day-time bold to night-time chic.
Every woman needs her statement-maker. A power shade that you absolutely need, "In the Red" is the true red of the Super Cliquey line.
A vivid coral that's so on trend, "Snarky" screams vacation vibes.
There's something so mesmerizing about "Chain Reaction", a bright magenta hue. Layered with a clear gloss on top, it's sure to stir up dozens of compliments.
If you're looking for a head turner that's not too much of a Barbie hue, "Serpent" is the sweet spot between pink and red, not leaning too much towards either shade.
"Conform" is a cool-toned brown that'll likely win you over. It's not completely taupey, nor too chocately, but something more beautiful.
Every lip collection has its muted pink. "Obvs" is the mauve tone that will likely sell out like hot cakes.
A soft coral, "Oh So Pretty" is a peachy pink that's ultra feminine. Definitely getting beach vibes from this beauty.
Last, but certainly not the least, "On the DL" is a tan with soft orange undertones. Make it your go-to nude, paired with a brown liner, or wear it alone for a peachy pop.
Pigmented and easy to apply, each bullet features a tear drop tip that allows you to line your lips precisely before filling in with a full coverage hue. So chances are you're super amped to get your hands on every single one. Luckily, their June release date will be here before you know it, so you'll want to have your wallet and shipping information ready to go. As top-notch and affordable as these mattes are, there's no way your shopping spree won't be blissful.