When Your Best Friend Is A DREAMer, Your Life Is Changed Forever, Too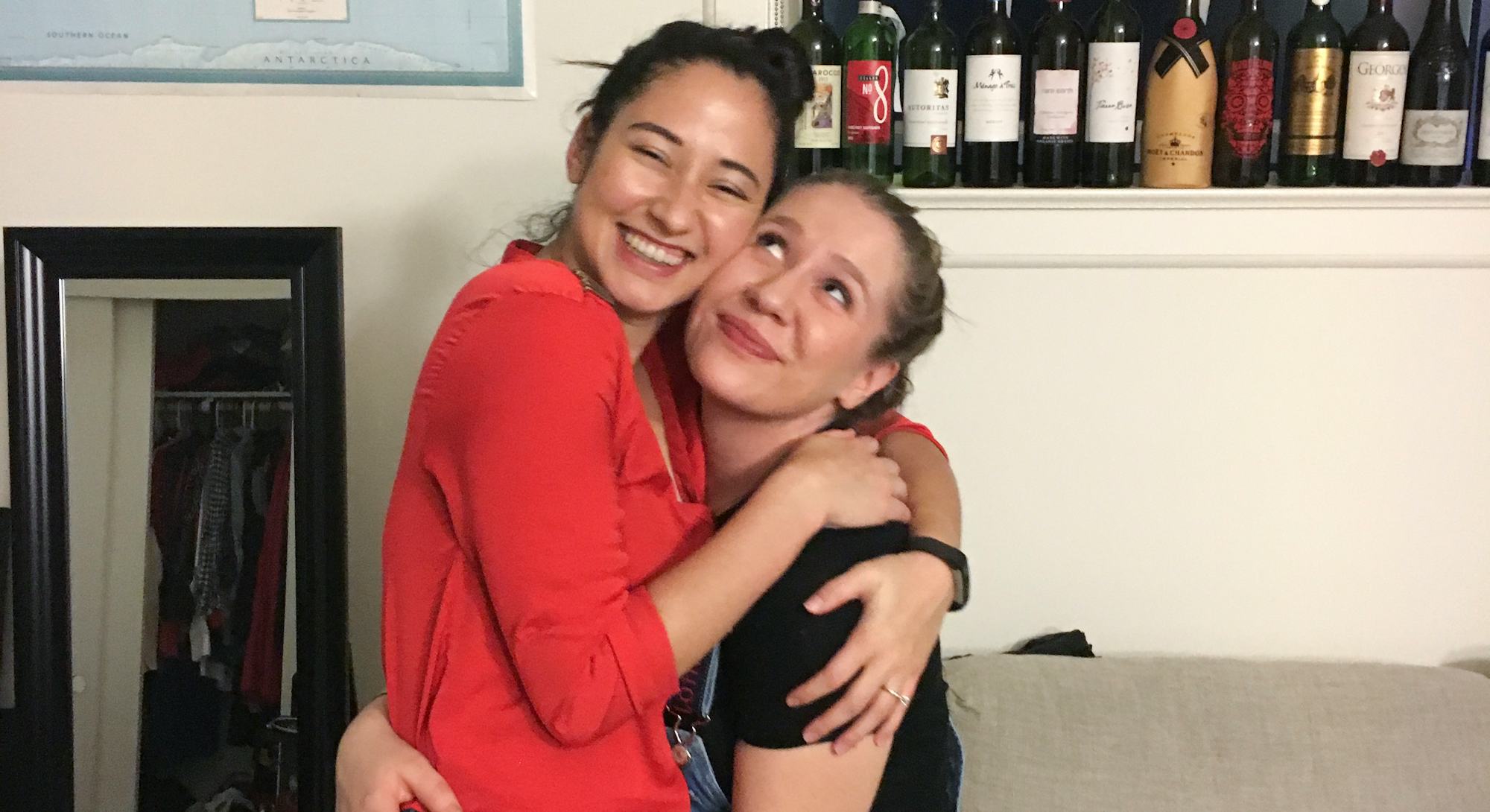 This week, Congress will determine the fate of hundreds of thousands of young immigrants who came to the United States as minors, known as DREAMers. In September, the Trump administration announced that it was ending Deferred Action for Childhood Arrivals (DACA), an Obama-era program that allowed young people who entered the country as minors to apply for work visas and receive temporary and renewable protection from deportation.
Both Republicans and Democrats are pushing for a DREAM Act that will make these protections final. Much of the discussion around the potential legislation understandably focuses on DREAMers and their families — they have the most at stake. But what happens to those individuals, many of whom have lived their entire lives in the U.S., will also impact a broader universe of Americans: their classmates, their fellow congregants, and their best friends.
Bustle spoke to six millennial women across the country who, at some point, have confronted the devastating reality that one of their closest friends could be torn away. For them, DACA isn't an abstract acronym; it's their favorite person.
Gosia and Marushka: Just Like Sisters
Growing up in Chicago, Gosia, 26, and Marushka, 25, met at a French after school program. Though they attended different high schools, something drew them together.
"We had to speak in French as much as possible," Marushka recalls. "It was silly awkward. I was asking her really basic questions like, 'Do you like music?'"; Gosia loved music. The two teens went to an indie rock concert at The Subterranean, and have been inseparable since.
"Gosia and I were very good kids. We weren't trying to get in trouble."
As part of the after school program, there was a trip to France that everyone in the class wanted to go on. When Gosia didn't ask to be included, the instructor singled her out "'Are you crazy?' He asked. It was super awkward. I turned bright red," Gosia says. "Everyone was staring at me."
Then, Gosia told Marushka that she was undocumented. Gosia was born in Poland and came to the U.S. on a travel visa when she was 9-years-old. When the visa expired, she was unable to find a more permanent solution.
"It was just a part of her identity," Marushka tells Bustle. But because of Gosia's status, there was always a shared sense of vulnerability.
"What if we're somewhere and the police come? I have no ID," Gosia explains.
Gosia enrolled at the University of Illinois at Urbana–Champaign; Marushka went to Stanford. The two spoke regularly and reunited annually. On one occasion, when Marushka had a four hour layover in Chicago, the two friends reunited at 2 a.m. and spent four hours together at a diner discussing boys, classes, and the merits of the the Bay Area versus Chicago. When Marushka got married, she considered a destination wedding, but planned her nuptials stateside so that Gosia, her maid of honor, would be able to attend.
"Gosia and I were very good kids. We weren't trying to get in trouble," Marushka tells Bustle. "But you still have that fear lingering in the back of your mind."
Katie, Ali, Leezia & Maria: Climbing The Career Ladder
That's a fear that Katie, 26, and Ali, 26, share for their friends Leezia, 28, and Maria, 24. The four women all moved to D.C. at the same time to work for FWD.us, an organization dedicated to promoting immigration reform.
"We all had no friends, together," Katie says with a laugh. Working side by side, the four colleagues quickly became four close friends.
But Ali and Katie are both U.S. citizens. Maria and Leezia are both DACA recipients, from Peru and Canada respectively. For the entirety of their friendship, these four women's lives have existed on nearly parallel paths. Outside of the office, their schedules are full of activities: ice skating, museum exhibits, home-cooked meals. Inside the office, they are building their careers, working overtime, and processing a profoundly personal issue through their roles as organizers and advocates.
"This is your friends being taken from you."
But without a long term plan for DREAMers, they all know that those parallel paths could split at any moment.
"Living in this space and working in this space, it's very emotionally taxing," Maria says.
It's difficult to talk about the what-ifs: What if Congress fails to act, and Maria or Leezia lose their work permits and driver's licenses? What if they are detained? Even worse, deported?
"We've all had friends who have moved. You lose touch. You don't talk anymore. This isn't that," Ali tells Bustle. "This is your friends being taken from you."
"I can fight for them and they can fight for themselves, but there's a limit to what we can do."
Most of the women refuse to think about it; Leezia simply cannot. "I've gotten so used to doing things in a way that is so short term," she says. "It's hard for me to imagine anything beyond May 4," the day her DACA is set to expire.
This week, Congress returns to negotiations as comments from Trump (that are still being contested) threaten to derail the progress that had been made. Headlines warn of dimming hope for a bipartisan deal and reporters are analyzing the political consequences for lawmakers.
But for these DREAMers and their friends, inaction is not an option.
"I can fight for them and they can fight for themselves, but there's a limit to what we can do. I can't supplement the income that they're going to lose," Katie tells Bustle. "I can't keep them safe from deportation."