The Latest iOS Update Comes With New Camera Effects & Filters — Here's How To Find Them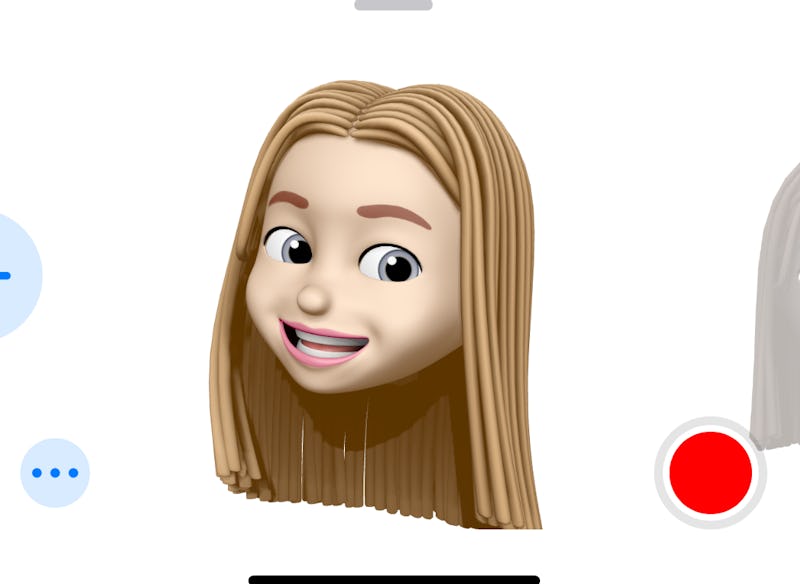 Kaitlyn Wylde/Bustle
As if you weren't already obsessed with the iOS 11 camera bag, the new camera effects in Apple iOS 12 are going to take that obsession to the next level. If you've heard a lot about the new camera features in Apple's latest software and operating system update, but are still wondering where the camera effects in Apple iOS 12 are, you're not alone. The new features are actually pretty hard to find if you don't know where to look. And if you thought you'd find them in the photo app or the camera app, you'd be wrong. Despite the fact that these camera effects might be most related to photography, they're actually made for text messaging so that's where they're hiding.
In order to access the new camera effects, you actually have to open the camera app through the text message media space. When you're composing a text, you'll notice a little camera icon to the left of the text body, it's been there since the last update, but now it opens up an extra function. When you tap the camera, you'll be transferred to a live image page in which you can take photos to send in text messages. There, on the lower left-hand side of the screen, you can access all of the new features to decorate your photos for text message sharing.
Once you complete a photo effect, you can save it to your camera roll and use it anywhere you like — email, Airdrop, Instagram, whatever. After you save the photo you're free to take it anywhere you want, but to use the new photo effects you'll have to do it through a text window. If you're still confused and dying to use the new Apple iOS 12 features, I'll walk you through it!