The 2017 'Apprentice' Winner Used Her Prize To Set Up Every Child's Dream Business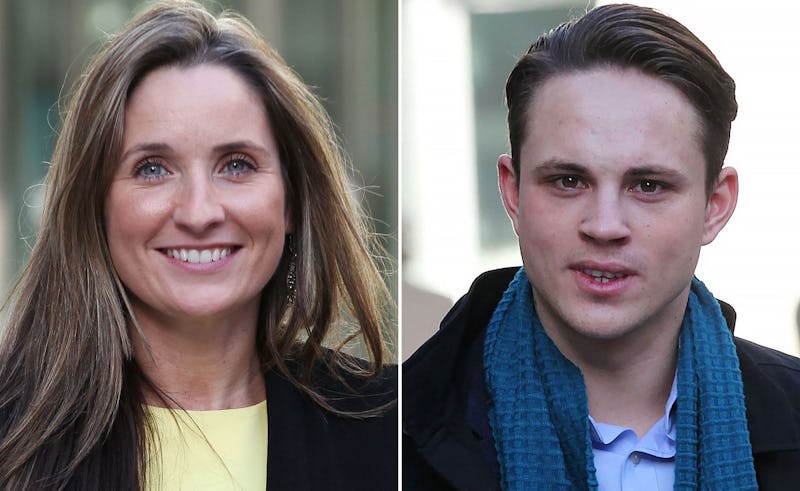 Simon James/Shutterstock
If you can cast your mind back to the dramatic finale of last year's show, there were not one but two winners: Sarah Lynn, a confectionary expert, and James White, an IT recruiter. It was totally unprecedented as not only was it the first time Alan Sugar picked two winners, but they didn't even have to split the £250,000 prize money with one another. In fact, Lord Sugar doubled the prize money and the cash injections have been life-changing. But where are last year's Apprentice winners now?
Well, let's start with Lynn. Lynn pitched Lord Sugar her business Sweets in the City, a personalised confectionery delivery service that she founded back in 2010, when she appeared on the show. According to the brand's official website, she saw a gap in the market for "delicious sweets with premium, personalised packaging to create must-have gifts" — basically, a cuter alternative to clichéd roses and chocolate boxes.
After she won The Apprentice, Lord Sugar became a co-owner of the business, and she's since ramped up her offerings. It's a really sweet idea (geddit) and basically, you can pick a selection of treats for your loved one — or yourself, this is a judgment-free space — and then choose what kind of packaging you'd like: whether you're opting for an old school Jar of Joy or a hefty Super Box.
Ranging between £3.50 to £27, it's pretty affordable and I personally love that they also cater to those with dietary requirements: so there's gluten-free, vegetarian, and sugar-free sweets. (There's also a collection of alcohol-based sweets including Prosecco and G&T flavoured creations, which are speaking my language.)
And it seems like people are totally in love with the idea, as her bespoke gifts are now stocked in Harrods, Harvey Nichols, and Selfridges.
As for White, Lord Sugar's investment was a massive boost for his company Right Time Recruitment. Aimed specifically at IT and infrastructure professionals looking to get a leg up in the industry, the Birmingham-based company is still running today, connecting experts in their field with their dream jobs. According to Metro, Lord Sugar is a co-owner in the venture, however, White's chosen to be a lot less forthcoming about his Apprentice win than Lynn. I had to do some real digging to find a Lord Sugar reference on the site.
Earlier this year though, White opened up about the major impact being on the show and working with Lord Sugar had had on his business. According to an interview with Recruiter, the company had gone from just one full-time member of staff (him) to 17 staff members in just a few months. Apparently after his stint on the show, "applications to join the company ran into the hundreds", which is pretty wild for a guy who was running it all on his own.
After he snagged the prize money and hired a brand new team, he also focused heavily on investing in a "new, more interactive website" and that they're currently planning to set up a London office, bump up their team to 25 people, and expand internationally further down the line.
If you're worried that Lord Sugar simply washes his hands of the Apprentice winners once the show finishes, worry no more. White revealed that his business partner was quite involved in the company and, beyond their regular board meetings, they also spoke "probably two or three times a month."
He also revealed that if he ever had a gripping problem, Lord Sugar was "available at any time of the day" and would respond to his emails usually within ten minutes."
As for what he's learned from the mogul? Lord Sugar's at-times ruthless efficiency and bluntness has rubbed off on him, mostly because you just don't have time to be nice and waste time when you're dealing with big business decisions.
White told Right Time: "He is a man of few words and the ones he uses he doesn't mince, so cutting through the BS is probably what he has taught me."
That's something all of us probably need to learn from Lord Sugar TBH.
The 14th series of The Apprentice begins on Wednesday on BBC One at 9 p.m.