Here's Where To Buy Carly Waddell's Wedding Dress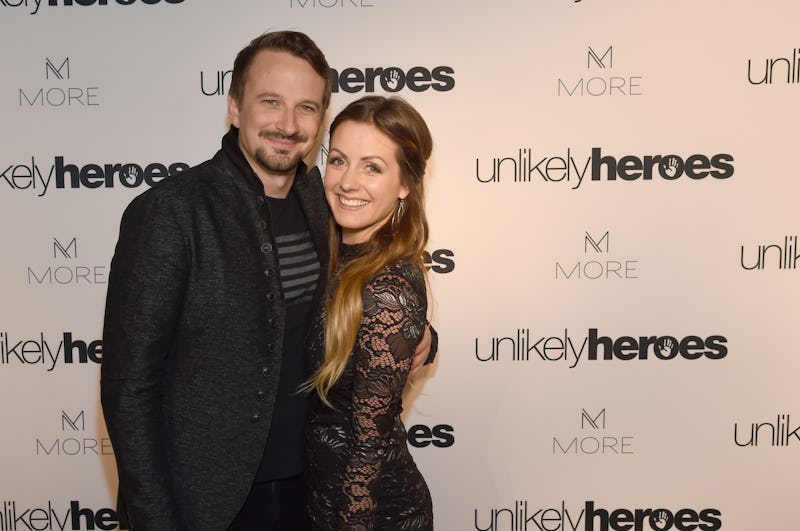 Rick Diamond/Getty Images Entertainment/Getty Images
While the current season of Bachelor in Paradise has only recently announced resumed filming, the chatter around the show hasn't stopped two alums from tying the knot. Carly Waddell and Evan Bass are officially married, and the affair was tropical wedding goals. Plus, Carly Waddell's wedding dress was completely stunning, and if June wedding season has given you a serious bug to go watch Say Yes to the Dress or if you're planning your own wedding day, you definitely need to check out where to buy Waddell's wedding dress.
In an exclusive with People, Waddell revealed that her dress was created by Israeli designer Idan Cohen. The stunning, strapless gown was a total scene stealer. With a sweetheart neckline, nude illusion designer, and stunning embroidered florals and patterns, it was seriously jaw dropping and Waddell looked gorgeous.
As for where Waddell bought the gown, there's no true way to know. Idan Cohen gowns are only sold in certain boutiques in the United States as well as in stores throughout the world. Don't despair, though. If you want to purchase Waddell's gown or see more of Idan Cohen's gorgeous designs, the designer has a full list of boutiques in the United States that sell the gowns. As for which gown Waddell wore, it's the designer's Mercedes gown.
If you're a Bachelor in Paradise fan, it's hard to forget the adorable romance of Waddell and Bass. The pair had a bit of rocky start, but their relationship quickly became a fan favorite, and now the pair have officially tied the knot. According to a report from People, the pair returned to Mexico to say their vows to one another, and the ceremony was officiated by none other than Bachelor host Chris Harrison.
Harrison wasn't the only member of Bachelor Nation in attendance, either. Jade Roper and husband Tanner Tolbert were in attendance — with Roper even serving as a bridesmaid, and former Bachelor Nick Viall and fiancée Vanessa Grimaldi also there, as well as several others. While this many Bachelor stars in one place is attention-grabbing, it's Waddell and her gown that is truly stunning.
If you want to see more Idan Cohen designs to indulge in your love of all things bridal fashion, you can see all of the stunning gowns at the Idan Cohen website. If you want to see more of Waddell's gown, and her and Bass' wedding, head over the People to see more of the gorgeous images.