You'll Want To Hear Frank Ocean's New Track ASAP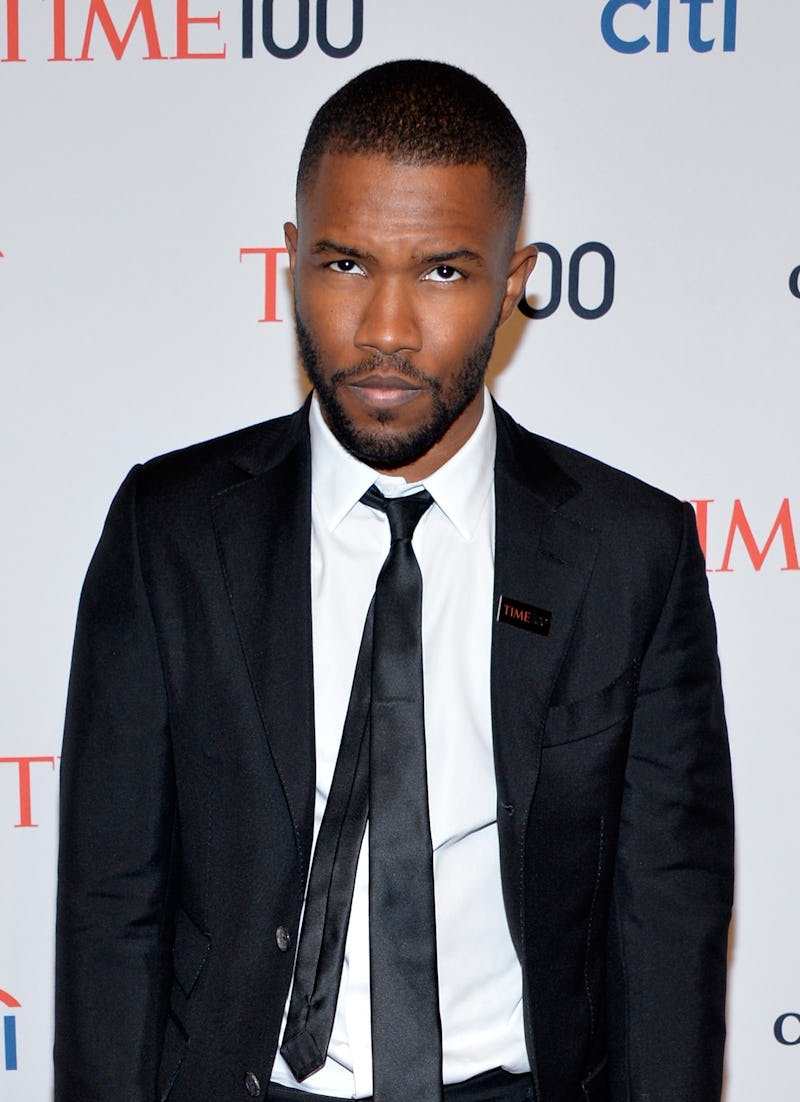 Ben Gabbe/Getty Images Entertainment/Getty Images
After premiering the track on his Beats 1 radio show Blonded RADIO, there's one question the world needs answered: Where can you listen to Frank Ocean's "Biking"? And more importantly, when will it be available for download? And trust me when I say that it's a song you're going to want to cherish for yourself. As well as the fact that "Biking" features Tyler The Creator and Jay Z, there's also the simple truth that the track is absolute fire. However, unlike Ocean's song "Chanel," which was released to digital music stores and streaming services after it premiered on Blonded RADIO in March, you won't actually find "Biking" currently available to download or stream anywhere.
But, before you go and throw a completely understandable mini-tantrum over that fact (I feel you), there are some options for you to still hear the song in some form. Firstly, if you have an iTunes or Apple Music account, then you can listen to "Biking" on Ocean's Blonded RADIO show and enjoy the song, in full, on there. Played during the third episode, the song debuted at the very end of the episode, making it easy for fans to find and listen to.
If you don't currently have access to an iTunes account however, there is one another option. You can hear a minute's worth of the song via a short teaser video for "Biking" that was released on Friday, and which you can enjoy below: Just be warned that it features some extremely NSFW language.
With this teaser video looking pretty well made and featuring some mysterious visuals — including some BMX skills, a pet goldfish, and plenty of lounging — it seems to suggest there could possibly be a full music video for "Biking" arriving soon.
And if that's the case, this may suggest that Ocean is delaying the full download and steaming release of the song until this potential music video premieres. Let's face it, that would be a total Ocean move: He likes to do this things his own way and in a specific order, which I totally respect.
Opening with a terse Jay Z intro and first verse before Ocean's signature vocal and a sparse acoustic guitar melody kicks in, "Biking" is a song full of sublime juxtaposition. Acting on levels that are both ambient and high-energy, "Biking" is evocative of the soothing, yet energetic, action of riding a bike. Something that Ocean ruminates on during the song, saying, "I'm bikin' uphill and it's burning my quads / I'm bikin' downhill and it sounds like a fishing rod," before the song picks up stamina again for Tyler The Creator's frantic third verse.
For now, I'm happy to practice some patience by waiting for Ocean's "Biking" to become available for download or streaming. But when it does become available, just know that I'll definitely be blasting that goodness while riding my bike.