Where Did Elizabeth Guzman Go To College? The Politician Was Always Driven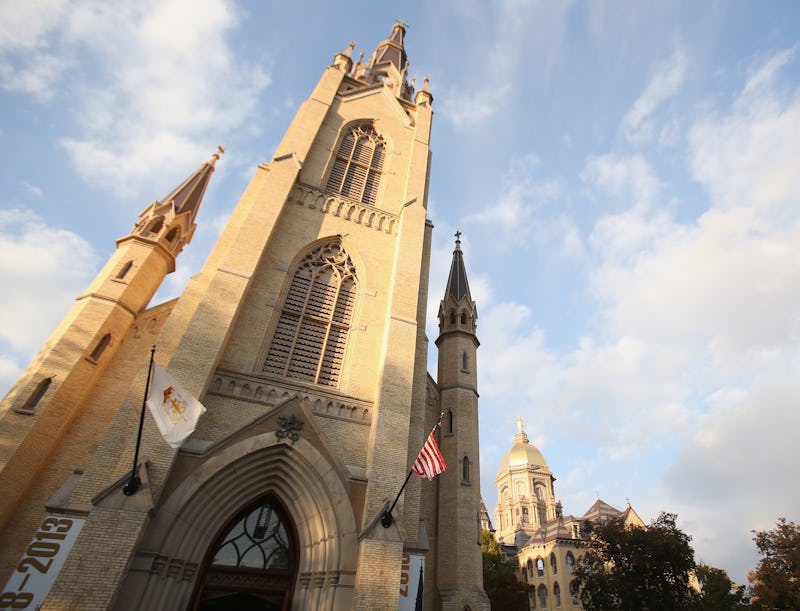 Jonathan Daniel/Getty Images Sport/Getty Images
After becoming one of the first Latina women elected to the Virginia House of Delegates, Elizabeth Guzman will deliver the State of the Union response for the Democrats in Spanish on Tuesday. When House Minority Leader Nancy Pelosi tapped her for the role, she was stunned.
"We were like, whaaat?" Christopher Fleury, one of Guzman's staffers, told the Washington Post.
Guzman is so new to being a delegate that she has yet to get a bill to the floor. But that doesn't mean she's not ready for this responsibility. "I started yelling, 'Oh, my God! Hell yes!' " the legislator said of receiving Pelosi's request.
She told the Post she plans on doing an original response to the address, not a Spanish translation of the one delivered by Rep. Joe Kennedy of Massachusetts. Guzman said she's been writing nonstop since getting the call from Pelosi, whom she consulted with on the piece. She wants to use simple language and clear images for the eight-to-10 minute speech, in order to reach a wide audience that includes children, who might speak Spanish as a second language.
In her speech, Guzman will share her story of immigrating from Peru as a single mother. According to her website, she worked three jobs to afford a one-bedroom apartment for her and her daughter.
After graduating from high school in Peru, she enrolled at Northern Virginia Community College in Springfield, Virginia, where she studied Office Administration and Management. She also has a Bachelor's in Public Safety from Capella University, a Master's in Public Administration from American University, and a Master's in Social Work from the University of Southern California.
Guzman is now a public administrator and social worker living in Dale City with her husband, Carlos, and four kids. In addition to her legislative duties, she serves as a Court Appointed Service Advocate for CASA CIS, a nonprofit that helps prevent child abuse.
She first got involved in politics in 2008, volunteering for Barack Obama's presidential campaign, HuffPost reported. But it was her work on Bernie Sanders' presidential campaign that inspired her to run for office. Guzman recalls when he conceded to Hillary Clinton in the primary, saying "He said if we really believe in his message about the working class ... policies and laws are taking place at the state and local level. And if we really wanted to create change, then we needed to run for office."
That's what led to her landmark win, in which she beat the Republican incumbent in November 2017. And now, a larger part of Guzman's mission is to get more Latinx involved in the Democratic Party. She plans to conclude her SOTU speech by inviting them to join her.
"I thought about all hard-working Virginians that sometimes feel that they don't belong to this country," she told the Washington Post. "Many times the president makes statements making us think that the American profile is for somebody who looks like him, and anybody else is beneath him. He belittles minorities any time he has the opportunity. And it's sad because this was a nation of immigrants . . . and I think this is what made this nation the greatest in the world."
Guzman's speech will air on Univision, Telemundo, and CNN en Espanol following President Trump's address. She and her husband will be at the SOTU as Pelosi's guests, along with Melody Klingenfuss, a Deferred Action for Childhood Arrival recipient, and other DREAMers and sexual assault survivors.
You can expect Guzman's SOTU repsonse to have "a little fire, a little spice in it," she said. "I'm usually a little feisty when I speak, but this one when I watched it, I was like, 'Oh, my gosh!' I was into it!"
And she's already anticipating a response from POTUS. "When somebody speaks up or stands up . . . he's very mean afterwards," she said. "So I'm scared about what he's going to say after it. I just need to be prepared that he's not going to, you know, belittle me. Whatever he says, I'm prepared."