How This Influential Female Comic Completely Changed Robin Williams' Life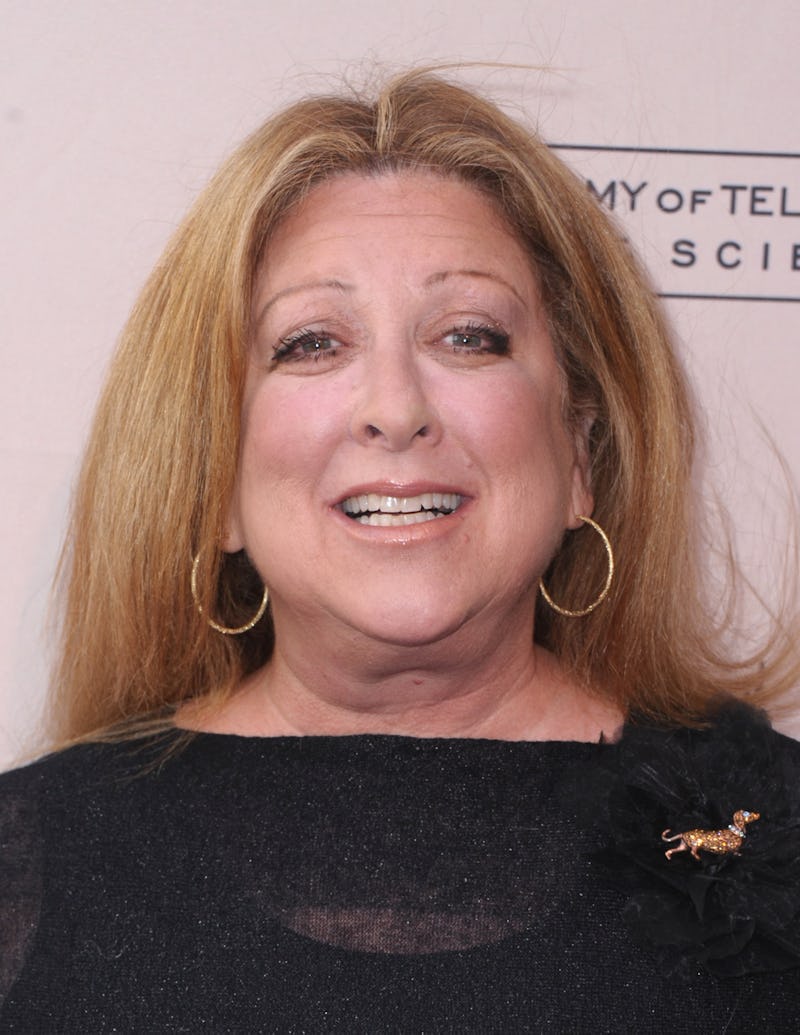 Alberto E. Rodriguez/Getty Images Entertainment/Getty Images
In the new HBO documentary Come Inside My Mind, Robin Williams' friends and families share fond memories of the late comedian, who died in 2014. One of Williams' best friends, comedian Elayne Boosler, appears in the movie to reminisce about her time spent living with Williams in Los Angeles in the late '70s towards the beginning of their comedy careers. In 2018, Elayne Boosler is now working as an animal rights activist after founding a non-profit called Tails of Joy, and she is set to appear on CNN's The History of Comedy, which airs on July 15, the day before Come Inside My Mind hits HBO.
During the mid-to-late '70s, the comedy scene in Los Angeles cultivated some of the most legendary and memorable comics of all time. In a New York Times article from 1986 that announced Boosler's hour-long Showtime comedy special called "Party of One" — a rare accomplishment for women at the time — the Times described Boosler as a member of the "Johnny Carson-David Letterman-Merv Griffin" comedy circuit.
Before her special aired, Boosler was living with Williams from 1977-1978. Various publications have speculated that Boosler was Williams' first romantic partner, but Boosler has not said much on the matter. After Williams passed away on Aug. 11, 2014 at age 63, Boosler posted a photo of herself with Williams and wrote about their time spent together. "All was possible, hopeful, happy, new, & he did get there. RIP," the comedian tweeted.
On her Facebook, Boosler posted a longer message in tribute to her famous friend, whose death had been ruled a suicide. Boosler wrote, "What I want to say is this: From all the pm's on here for years, I know how many of my Peeps are truly suffering. Financially, health-wise, career-wise, work-wise, keeping head above water-wise, soul and heart-wise, and I just want to say; though fb and twitter and the media make it seem like everyone's life is better, richer, happier, and more successful than yours, it simply isn't true. Life is hard, and it's hard for everyone."
Boosler accompanied her Facebook post with the same picture she'd shared of herself with Williams on her Twitter, along with a quote from Dr. Who: "I'll be a story in your head, but that's OK, because we're all stories in the end. Just make it a good one, eh?"
In announcing Williams' death, the late actor's publicist, Mara Buxbaum, released a statement to The Hollywood Reporter which said,"[Robin Williams] has been battling severe depression of late." While it's uncertain whether Williams had spoken about his struggles with Boosler, her Facebook message suggests that she's known many people who struggle with mental health, and she has insights into Williams' battle with depression.
Come Inside My Mind explores this, as well as how Williams and Boosler influenced each other's careers. The two also made impacts on the lives of many other comedians; in a recent book by Yael Kohen called We Killed: The Rise of Women in Comedy, female comedians share stories about the most influential comics in their lives, and comedy writer Carol Leifer recalled watching Boosler in the 1970s. "I remember she went on the Tonight Show with a guest host, Helen Reddy, who said to her, 'You are really an inspiration to so many women out there. It's great to have a young female comic on.' And Elayne said something like, 'Well, I hope I'm just an inspiration to all comics,'" Leifer said, according to The Atlantic.
Both Boosler and Williams have been inspirations for many comedians over the years. But before they created such meaningful legacies, the two were great friends, and it's both sweet and heartbreaking to see that in HBO's Come Inside My Mind.
If you or someone you know are experiencing suicidal thoughts, call 911, or call the National Suicide Prevention Hotline at 1-800-273-8255 or text HOME to the Crisis Text Line at 741741.