Here's What TV's 'Joe Millionaire' Is Up To Right Now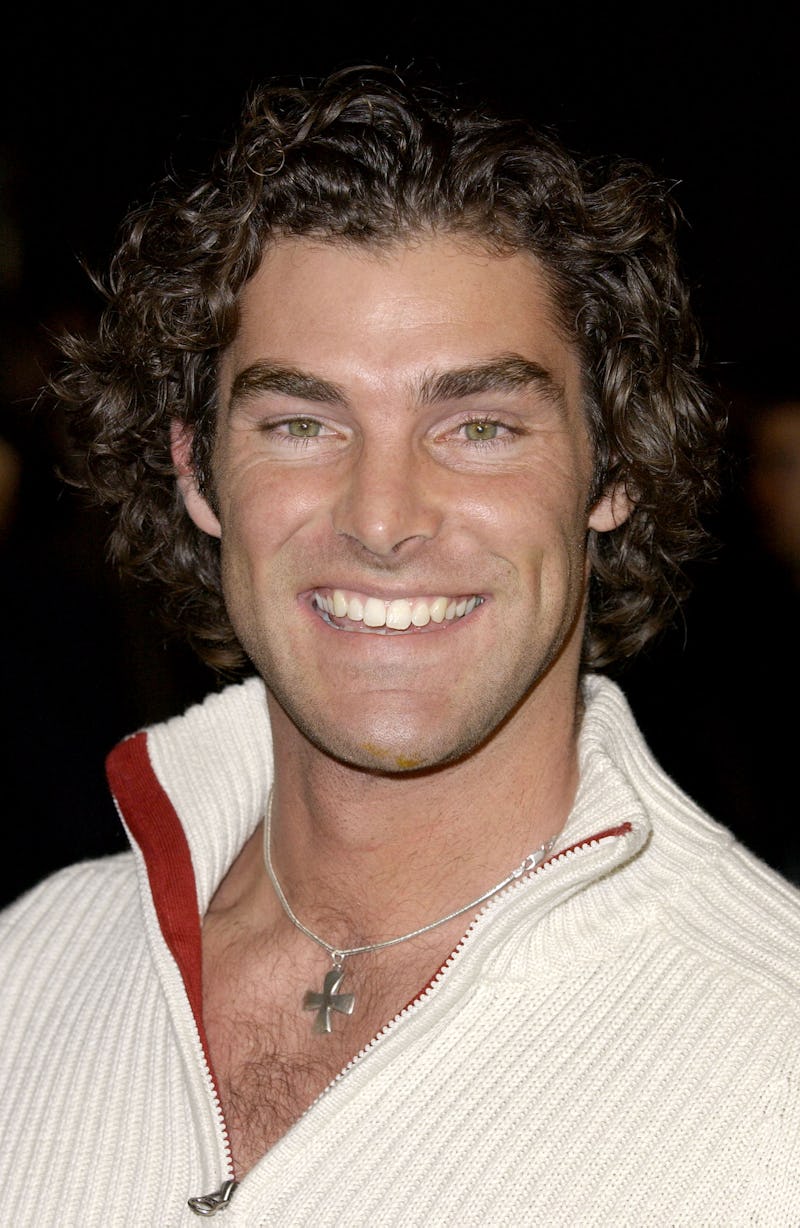 Robert Mora/Getty Images Entertainment/Getty Images
Dating shows were around long before the this millennium, but the first decade of the 21st Century was the peak of them. The decade introduced classic, enduring dating shows like The Bachelor franchise, as well as a number of short-lived experiments in different formats. One such twist on the formula was Joe Millionaire from 2003, which was a show dedicated to setting up a number of women with Evan Marriott, a "multi-millionaire," who was on a search for love. But where is Evan Marriott in 2018, 15 years after the premiere of the show? Fans who watched the show all the way through will not be shocked to learn that he works in the construction business.
Of course, going from being a wealthy man of leisure to working in construction may seem like a downgrade. But Evan Marriott was never a millionaire. The twist behind the entire show was that Evan Marriott was actually a blue-collar construction worker and not who he and the entire production crew presented him to be, which was a wealthy heir. The women who competed on the show thought they were getting a chance to date a multi-millionaire, and the truth was not revealed to them until the finale. However, in the decade-and-a-half since the show's premiere, Marriott has left fame and reality television behind and continues to work in the field he knows best.
Marriott, now in his early 40s, opened up about life after reality television at the Paley Center for Media in 2015. People reported that Marriott told audiences of WE tv's Evolution of Relationship Reality Shows, "I started a business for myself, and everything is great. I did my first job I got it and literally almost was in tears. I called my dad and said, 'I feel like I've just been paroled. This is where I should have been.'" Marriott's evening at the Paley Center was a rare public appearance for the former reality star. An anonymous source revealed to People that "[Marriott] had no interest in revisiting that part of his life" and hoped to live anonymously.
Marriott and the Joe Millionaire winner, Zora Andrich, split soon after the show ended, sharing the $1 million grand prize they were awarded for choosing to stay together after the truth was revealed. Despite having half a million dollars and having starred in a successful reality television show, Marriott didn't take to a life of fame. US Weekly reported that Marriott told the Paley Center audience, "It's really powerful when not just your friends know you, but everybody thinks they know you. They think they do. And depending on how you take it, it's sometimes not that pleasant."
In an interview with Vulture, a few months after the Paley Center panel, Marriott further revealed that he felt in over his head from the beginning of Joe Millionaire. The show itself seemed to be out of his comfort zone. As Marriott recalled, he believed that he "was doing something like Blind Date," and at one point told producers that he didn't think Joe Millionaire was for him. "[Producers] said, 'We'll give you 50 grand if you just go with the flow here and do what we say.' So I said, 'Okay, fine."
While Joe Millionaire didn't end up being the fairy-tale romance it was intended to be, Marriott's account of the years he spent wandering Los Angeles after the show serve as a depressing story about the trappings of reality fame. Marriott revealed to Vulture that he "was having an identity crisis ... I wasn't Evan Marriott, the guy that could go have a casual beer with friends." Eventually, after a few years in Los Angeles trying to make show business work and briefly hosting the Game Show Network program Fake-A-Date, Marriott moved to Orange County where he started his own construction company. While Joe Millionaire may not be the dashing millionaire he once portrayed, it's clear that he wouldn't have it any other way.