John Gotti Jr. Is Speaking Up About Leaving Behind His Father's Life Of Crime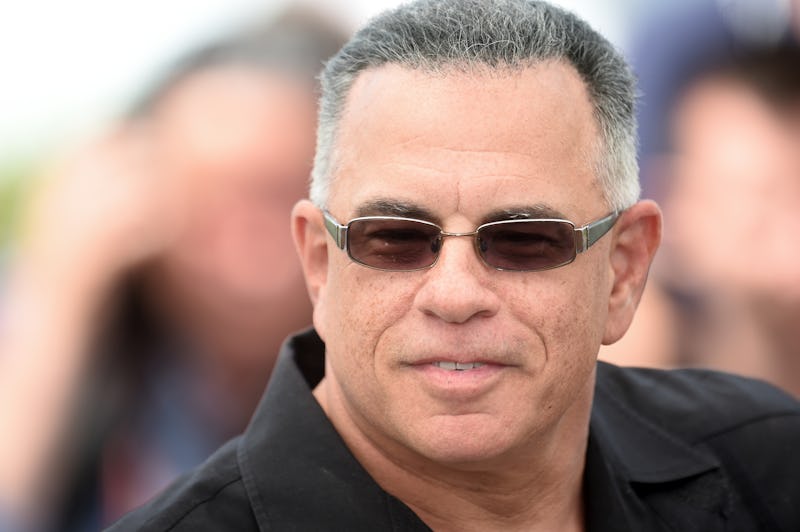 Antony Jones/Getty Images Entertainment/Getty Images
A&E is back at it with the Biography specials, airing a two-night special on John Gotti and John Gotti, Jr., a father and son duo who were heavily involved in New York City's mob scene, according to a network press release. He's a heavy focus of Gotti: Godfather & Son, so where is John Gotti, Jr. in 2018?
Apparently, he's been spending time telling his story. According to a CBS News report from 2010, Gotti left behind the infamous life of crime that his father had cultivated in order to live free of the family business. The report states that Gotti Sr. ran the Gambino crime family, described as "the largest, most influential mafia family in the country." Gotti Sr. died in prison, CBS News reports in the same piece, and the New York Times states that Gotti Jr. was eventually sentenced to about seven years for racketeering after accepting a plea deal in 1999.
"My father was my cause. If my father wasn't in that life, I probably wouldn't have been in the street life either," Gotti said in the interview with CBS 60 Minutes correspondent Steve Kroft. "Whatever he was is what I wanted to be. And if he decided the next day, 'You know what? I don't like this anymore. I'm gonna be a butcher,' I would tell him, 'I hope you have a smock for me.' That's the way I feel. That's the way I felt." Gotti also wrote the book about his relationship with his father — "Shadow of My Father" — which is the source material for the new feature film, Gotti, starring John Travolta, according to The Hollywood Reporter.
According to an essay Gotti wrote for Men's Journal, he's happy outside of the life of crime now that he's done serving his time, though it comes with some conflicting feelings. "I'm home with my family and friends, and I run numerous businesses, while some of my former peers are serving life sentences, many for crimes they did not commit, often because rats lied about them," he wrote. "I often feel guilty I'm free and they're not."
People apparently were approaching him left and right with job opportunities since he started anew, but he's been selective of what he'll take on. "I was offered an enormous amount of money to play a television judge," he told the website Gangsters Inc. "I was also approached to do a one man stage show. But my projects, the book and the movie were more important, and those other opportunities were passed on. I believed that the other projects were not for me, or my personality."
He also has an Instagram account where he shares snaps of himself rubbing elbows with some of Hollywood's elites like Woody Harrelson and Adrien Brody. He doesn't really get into specifics with the businesses he's apparently running or all that he's doing behind the scenes, but it's clear he's keeping busy.
Leaving behind a life with such deep ties to crime was apparently unprecedented when Gotti did it, and the man behind Gotti: Godfather & Son, said that it's ultimately a tale of redemption. "The legacy of John Jr. is that you can be your own man. You don't have to be who your father wanted you to be. You can be brave and bold and make a statement about who you as a person are. As a result of his decision, other guys have walked away from it, too," Richard Stratton, writer and director of Gotti: Godfather & Son, told Vice.
With Gotti: Godfather & Son, there is never-before-seen footage of Gotti's final conversation with his father before he died, according to the A&E release linked above, and it seems like these scenes could shed even more light on how Gotti Jr. left behind his former life and started fresh.