Here's What Ken Kratz Has Been Doing Since 'Making A Murderer' Part 1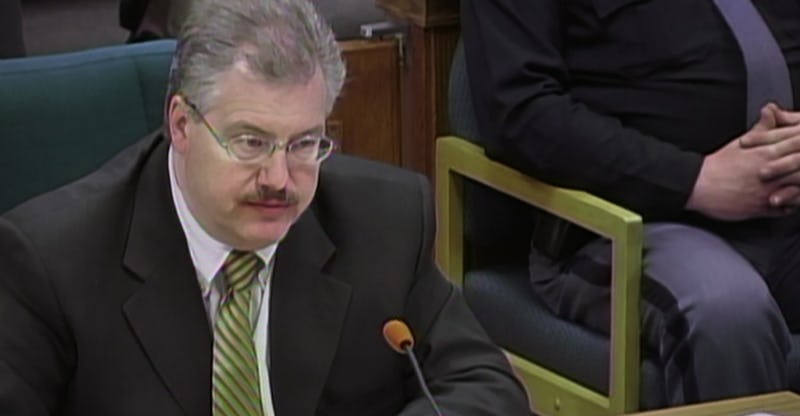 Screenshot/Netflix
After Making A Murderer introduced the world to Ken Kratz back in 2015, the former Manitowoc District Attorney became infamous practically overnight. In response to his adverse portrayal in the series, he went on a media tour, gave numerous interviews, and even wrote a book, The Case Against Steven Avery and What 'Making a Murderer' Gets Wrong. But while he declined to participate in the second part of the show, which hits Netflix Oct. 19, viewers will find that where Ken Kratz is in 2018 isn't that much different from where he was on 2007 — especially when it comes to his opinions on the Avery case.
Making A Murderer's impact was so powerful that its mere existence has affected the lives of almost everyone it featured. Kratz told WGN9 that he began receiving death threats immediately after the series' debut, and Buzzfeed reported that his Yelp page was also flooded with negative reviews. But while Kratz has been subject to a great deal of negative attention following Making A Murderer, he still holds strong in his belief that Steven Avery and Brendan Dassey were rightly convicted for the murder of Teresa Halbach. (Both Avery and Dassey have repeatedly maintained their innocence). In The Case Against Steven Avery, published in 2017, Kratz wrote that he "didn't make anyone a murderer," he "did [his] job and convicted one," per the Detroit Free Press. And he's used the platform provided to him by Making A Murderer to reiterate his confidence in the conviction.
In 2017, Kratz appeared on Dr. Phil with Avery's former defense attorney Jerry Buting to debate elements of the case the two still disagree on even a decade later. When Buting said that he believed Avery did not get a fair trial, Kratz rebutted by claiming Buting only wanted to try the case in Manitowoc because he, "didn't want an impartial jury, [he] wanted a biased one that knew about [Avery's 2003] exoneration."
While Part 2 of Making A Murderer will feature some details about Kratz's life in the last three years via footage from his media tour, the attorney is far more interested in another documentary: Convicting A Murderer, which is described by Deadline as a follow-up to Making A Murderer that retells the story from the prosecution's point of view. "I can't wait for the other side to finally come out," Kratz said in a tweet linking to the film's trailer.
Based on his Twitter timeline, it looks like Kratz has also been enjoying a lot of baseball games and quality time with family and friends, though he's still keyed in to hot button legal issues. As recently as Oct. 3, he tweeted about Christine Blassey Ford's allegations against Brett Kavanaugh (Kavanaugh has categorically denied her claims). And he still frequently tweets about Avery and Dassey's cases.
So, three years may have passed since Making A Murderer first propelled him in to the national spotlight, and over a decade since Avery's 2007 trial, but it appears that Kratz is still making the same argument he's made since day one.