Paul Walker's Ex Rebecca Soteros Has Stayed Out Of The Spotlight Since His Death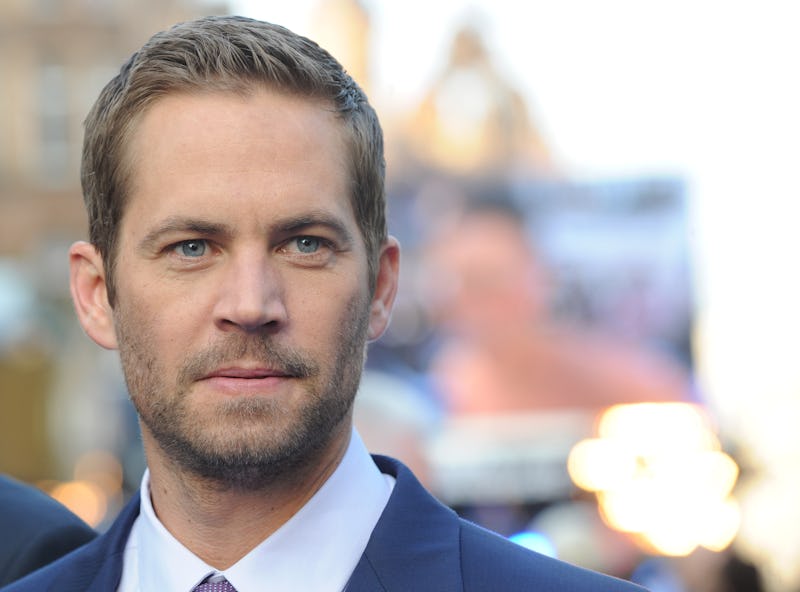 Stuart C. Wilson/Getty Images Entertainment/Getty Images
Paul Walker passed away tragically almost five years ago, but the new documentary I Am Paul Walker proves that the actor's legacy will continue to last for many years to come. That legacy doesn't only include the actor's starring roles in The Fast and the Furious franchise, but also a tremendous amount of charity work that Walker initiated. His family and friends continue to live by his values as well, and that includes his 19-year-old daughter Meadow, who Walker had with his ex, Rebecca Soteros, in 1998. While Meadow posts on Instagram every once in a while, it's hard to know where Rebecca Soteros is in 2018 since Soteros stayed out of the headlines after a highly publicized custody battle in 2014.
After Paul died in 2013 in a horrific car crash, the actor's mother, Cheryl Walker, petitioned to have guardianship over Meadow, who was 15 years old at the time. In 2014, a source told E! that Meadow and Soteros hadn't anticipated Cheryl's bid for guardianship. The source said, "There have been discussions but no one told [Meadow and Soteros] they were going ahead with it. They first heard about it when they saw it on TMZ. They are very disgusted by this. It's completely thoughtless and disrespectful."
Cheryl cited Soteros' two DUIs as an explanation for her petition to have guardianship, and TMZ reported that Cheryl eventually agreed to drop her case if Soteros completed a rehabilitation program. Soteros agreed, and Meadow went on to live with her mom later on.
At the time of the custody dispute, a source vouched to E! for Soteros' parenting skills. They said, "Knowing Rebecca, I know she would never let anyone else care for her daughter. She loves her, she has always been and will always be a good mother and there is no reason for a change. She will fight this, I'm sure, until her last breath to be [Meadow's] mom. All she wants is to have her child."
While Soteros has stayed out of the public eye following her friction with Cheryl, Meadow has made a few public appearances to honor her late father over the past few years. Walker's close friend and fellow Fast and the Furious star, Tyrese Gibson, spoke to People in 2015 to give an update about the late actor's daughter. "She's really in a great space. She's really focused on her education and just spending a lot of quality time with her friends. That brings her a lot of joy," Gibson told People.
While Rebecca raised Meadow in Hawaii for a few years early in the teen's life, the two now live in California where they continue to honor the late Walker. In 2015, Meadow even launched the Paul Walker Foundation, which continues the late actor's philanthropic goals.
The foundation's website includes the description, "The Paul Walker Foundation is to serve as an enduring light of Paul's unique spirit, far reaching goals, and spontaneous goodwill. Many of his traits have been passed onto his daughter Meadow. Meadow is excited to be carrying on his legacy." It's incredibly moving to see how Walker's daughter is carrying on her father's missions in life, and it sounds like Rebecca Soteros has stayed close to her daughter during their most trying times.