Scott Tadych Has Been Silent On 'Making A Murderer' Despite A New Claim Against Him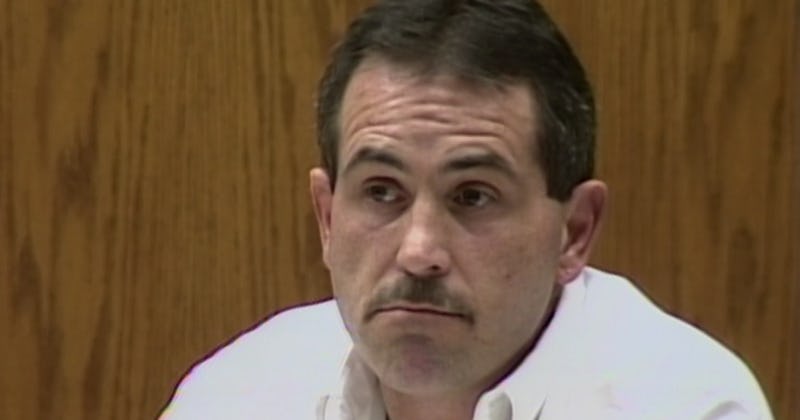 Screenshot / Netflix
When Making A Murderer returns Oct. 19, Teresa Halbach's 2005 murder will once again be thrust into the national spotlight. Arriving nearly three years after the show first premiered, Part 2 will bring audiences up to date on what's happened in the case since the show first premiered in 2015, and will feature the first public comments from Scott Tadych following the release of Part 1. Making a Murderer viewers wondering where Scott Tadych is in 2018 will learn in Part 2 that Scott Tadych is just where the show left him — still married to and living with Barb Tadych.
Scott Tadych offered testimony at the trial of Steve Avery, who is the brother of his wife Barb Avery, and is the stepfather of Brendan Dassey. Steven Avery and Brendan Dassey were convicted of Halbach's murder, but according to WBAY, Steven Avery's newest defense lawyer Kathleen Zellner claimed in 2017 that Avery's trial lawyers failed to investigate Tadych under the belief that Tadych allegedly gave a false testimony at trial. (Tadych has never been charged with anything in the case. Per the first part of the series, Tadych's alibi is his now-stepson, Bobby Dassey. According to The Daily Beast, both men claim they saw each other while driving on their way to hunt.)
Zellner, who became Avery's defense lawyer following the premiere of Making A Murderer Part 1, put forth a motion in 2017 that claims to have evidence that allegedly places Scott Tadych, as well as his son and Brendan's brother Bobby Dassey, at the same location as Teresa Halbach during the last phone call she received before her death, according to the same article by WBAY. Bustle's request for comment from Scott Tadych about the ongoing case and his inclusion in the Netflix documentary was not immediately returned.
WBAY reports that the motion suggests that Tadych should have been investigated as a suspect prior to convicting Avery or Dassey for the murder, and cites complaints of alleged harassment made against Tadych as reason to suspect he may have been involved in Halbach's death. The Daily Beast reports that Manitowoc County charged Tadych in 1994 with criminal trespass and battery after visiting the home of Constance Welnetz in the early morning, striking a man who was in her home. Tadych was found guilty of battery in 1997, and sentenced to 135 days in a local jail, according to court records. A restraining order against Tadych was filed by Welnetz in 2001, and in 2002, Tadych was arrested after assaulting Welnetz, per The Daily Beast. Tadych was found guilty of Disordely Conduct in 2002, and paid a fine of $150.00 and was sentenced to 18 months probation. Zellner's motion alleges that Tadych's history suggested a level of suspicion worth investigation, but Zenner's motion for an evidentiary hearing was eventually denied, per WBAY.
While that motion was denied, Kathleen Zellner is still working to try and have Avery's sentencing reconsidered. Rolling Stone reports that Zellner submitted a 599-page filing requesting to add evidence to Avery's appeal, and part of the filing includes an affidavit from a witness alleging that they saw Halbach's car, a RAV-4, was parked near property owned by Scott Tadych. Tadych has not been speaking out publicly about the Avery case or Making A Murderer, but Zellner's continued efforts to exonerate Avery keep Tadych in the conversation surrounding Halbach's death well into 2018.