Gwyneth Paltrow's Goop Pop-Up Has Brought These Majorly Cult Products To The UK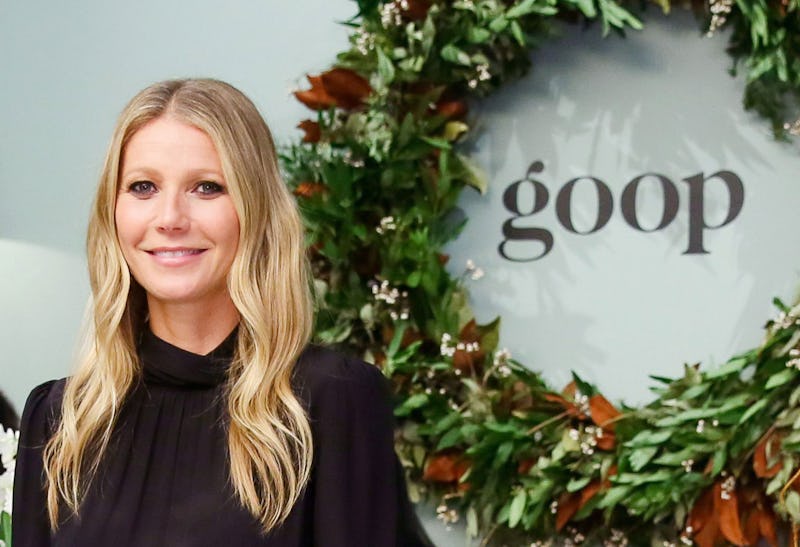 Angela Pham/BFA/Shutterstock
Gwyneth Paltrow's lifestyle website Goop has grown into an absolute force. Now considered more of a brand, it spans across the realms, from editorial features to a beauty range; there's seemingly nothing it cannot do. So it comes as no surprise that the Goop's impending launch into the UK market has been met with eager excitement from fans. So where is the Goop London pop-up store, and what's it all about?
Well, Goop is launching a pop-up store in Notting Hill's Westbourne Grove on Wednesday 25 September, a date which marks ten years to the day that Paltrow sent her first e-newsletter from her kitchen table in North West London. The store is housed at 188 Westbourne Grove, and will be open to the public until January 2019, so there's plenty of time to swing by — and there are plenty of reasons why you should too.
Set over three floors, the pop-up features Goop-approved clothing, jewellery and home-wear, and stocks the full range of Paltrow's cook and lifestyle books, ranging from It's All Good to Goop Clean Beauty. It also sells the brand's latest magazine edition and yes, even a collection of sex toys, in true Goop style.
The store's aesthetic is minimalistic, yet it has character. There are plenty of plants (and a mini tree-lined entrance, too) and several plush sofas to relax on while browsing.
Any purchases made at the pop-up will be packaged in a chic Goop paper bag, which features the brand's token "G" initial on the side and its "Have a Goop day" friendly motto on the inside.
Most excitingly to beauty fans is the collection of Goop goodies in-store, that have previously been pretty hard to source in the UK. Alongside Goop's own brand products, there are a bunch of other brands displayed on wooden tables and in glass cabinets — most of which are environmentally friendly and/or vegan. There's skincare from Tata Harper, makeup by RMS, and body bits by Miranda Kerr's Kora collection to name but a few examples.
The star of the show is of course Goop's own beauty collection, which is stocked in full at the pop-up. Here are the three products I would most recommend picking up and trying:
Goop's London pop-up store is open until January 2019 at 188 Westbourne Grove, Notting Hill.