Here's What Trishelle From 'The Real World' Is Up To These Days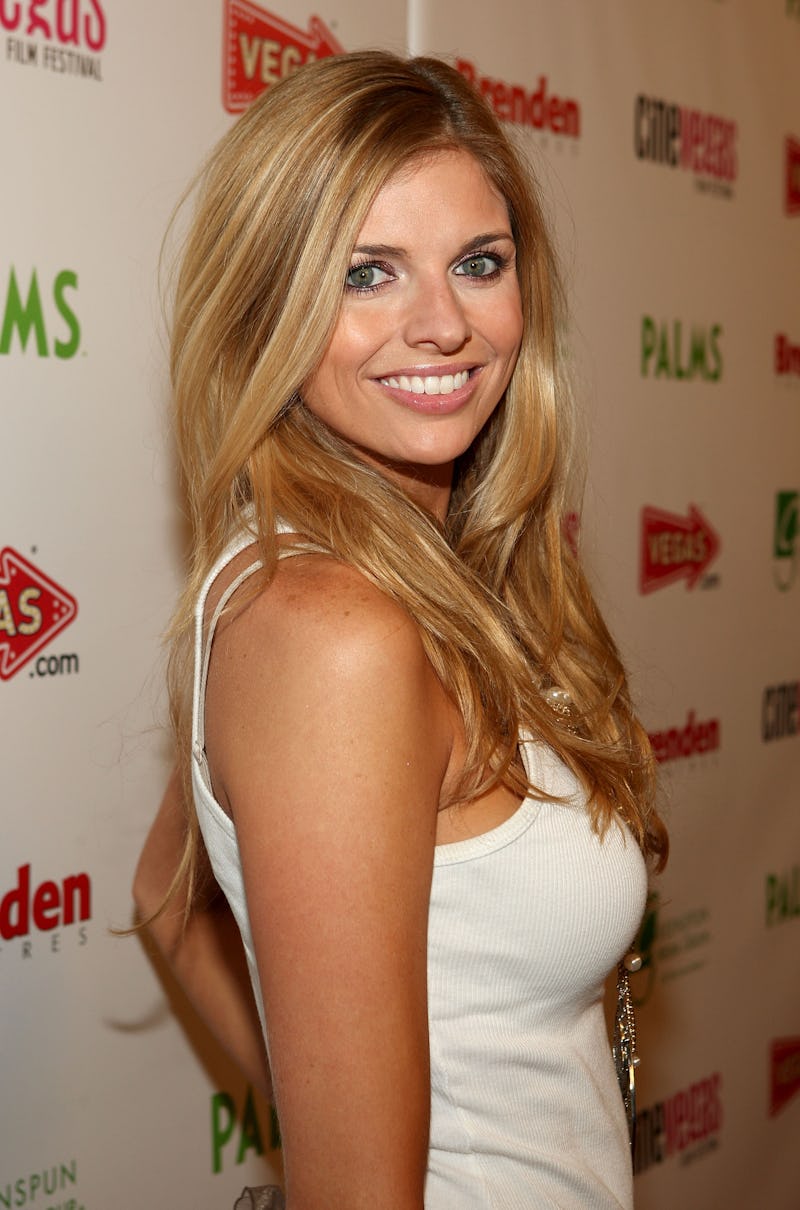 Isaac Brekken/Getty Images Entertainment/Getty Images
The 1990s and early 2000s were the prime years of The Real World. It was a time when our televisions were not overrun with terrible reality programs. People were just barely eating roaches on national television for money, and we still believed Chris Harrison when he said that the current season of The Bachelor would be "the most dramatic ever." We were more innocent then. One season of The Real World, 2002's Las Vegas (the first one) — stands out in particular as the beginning of the end. The partying got crazy and the fighting was more intense than it used to be, but at least the people were very attractive and very interesting to watch. Maybe the most memorable member of that cast was Trishelle Cannatella. Where is Trishelle from The Real World now?
Trishelle joined the show as a small-town girl from Louisiana. By her own admission, she was sheltered and a bit jaded following the death of her mother when she was a teenager, and she was looking for experience and to try something new. Well, something new she found — Las Vegas was a world of partying, kissing in a hot tub, and a short-lived love triangle between Trishelle, Frank, and Steven. Trishelle is pretty open about her time on the show. In an interview with TooFab, she said, "Clearly, there was editing. I can't deny my actions, because they were on camera. Did I make out with two people in a hot tub, yeah… Was there really a pregnancy scare? No, there wasn't! But because other people talked about it in their interviews, for all intents and purposes, there was. There were things that were played up a lot, but it was real. All of it was real."
From there, Trishelle did a few of those Real World/Road Rules Challenge Gauntlet Inferno things, and she won Fear Factor, too. She also starred in a few TV movies, including The Scorned, and an episode of Criminal Minds, and she posed in Playboy. Trishelle is also one hell of a poker player, and she's played professionally, even placing third in the 2010 WPT Invitational Tournament. Not too shabby!
But since then, Trishelle's career in the spotlight has been quiet. Her personal life, though, has been going quite well. She married her longtime love, fighter pilot John Hensz, on March 5, 2017, at a huge, glamorous plantation wedding in New Orleans. In another interview with TooFab, Trishelle gushed about the nuptials. "The wedding venue was gorgeous. We had an outside ceremony under huge oak trees and lanterns. I was brought in by a horse and carriage and after we said 'I do,' a jazz band came out to play, and then we had a huge fireworks display! It was really like a fairytale… John and I couldn't have imagined our day would be more perfect." Don't you just love a love story? They traveled to Tahiti, Moorea, and New Zealand on their honeymoon. Congratulations to the happy couple!
Today, as she told TooFab, Trishelle recognizes the start she got from appearing on The Real World. She said:
"Well, it is a little bit disappointing when I'm like, 'Man, I've done so many cooler things than that!' Like, I won Fear Factor" That's awesome. I busted my butt for that, you know? And — or I've played poker. Like, I wish people knew me for that. Or, you know, my, you know, Oscar-worthy performance on The Scorned. Just kidding! But, you know, I just wish that people kind of knew me from other things, but whatever. [The Real World] was my platform, something that was definitely a springboard into other things."
And 15 years later, she's not surprised that The Real World is still gracing televisions, either. "They pick really cool places, they put a bunch of good looking, crazy people in a house and it works," she told TooFab. "You don't have to do much. It organically happens that there will be drama!" Drama there was, and drama there will be. But Trishelle has moved on from all of it, even though The Real World will always be a part of her life.