Beauty For Real's Products Are Great For Makeup On-The-Go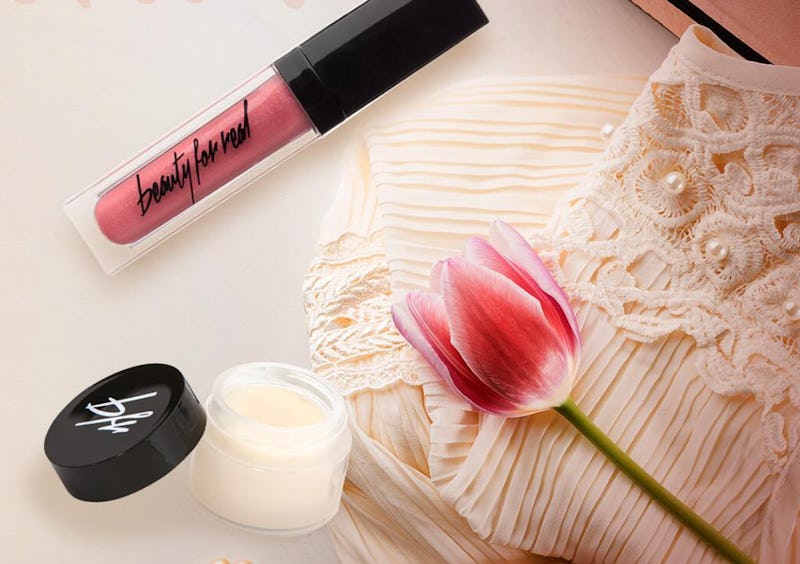 Instagram/beautyforreal
Straight from self-proclaimed girl boss and experienced makeup artist Leslie Munsell comes a line of beauty products you're going to want to check out, stat! Beauty for Real is a makeup and skin care line for women that promises real beauty, exactly as its name suggests. It's a makeup line that offers the basics — products that women use every day to effortlessly emphasize natural beauty.
Whether you want to accent your eyes or highlight your face, Beauty for Real offers a variety of makeup essentials and coveted products like lip scrubs and cream stick blushes that everyone has been talking about.
Some of their most popular items include the Lip Revival Sugar Scrub, which is a lip exfoliator made from ingredients including orange, vanilla, and cinnamon that will smooth your lips to make any lipstick go on better. And if you're looking for a way to get a little color before the summer, the Total Glo Bronzer will give you a subtle glow while also being a great moisturizer.
But where can you shop Beauty for Real products? Luckily they're online store has everything you need. Take a look because you can get some great deals, especially product bundles if you want to try more than one eyeliner or lipstick!
Beauty for Real is all about beauty-on-the-go, so get to shopping!
3-Some Lip Trio, $39, Beauty For Real
Try any three gloss shades of your choice with this trio!
Blush + Glo, $24, Beauty For Real
Use this duo for a pop of color and a cheek highlighter.
4-Play Eye Quartet, $49, Beauty For Real
With two eye shadows, an eyeliner, and mascara, you can create multiple eye looks from this quartet.
Lip Revival Scrub, $14, Beauty For Real
Use this scrub to exfoliate your pout for extra smoothness.
Total Glo Bronzer, $24, Beauty For Real
If you need an extra glow before the beach, this lotion will do the trick!