Whistle While You Work With This Gorg Vintage Inspired Snow White Makeup Collection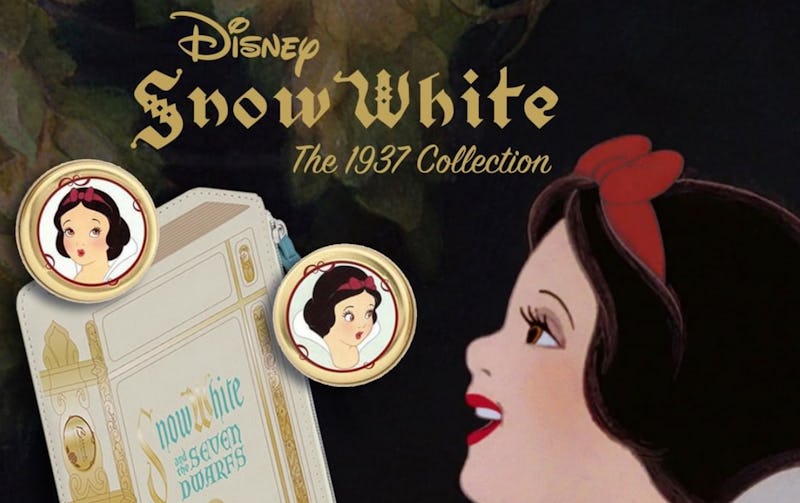 Besame cosmetics Instagram
If you're a fan of Disney, you'll most likely have been thrilled about the amount of covetable collaborations we've seen lately, from Vans shoes and accessories to Pandora jewellery charms. But makeup addicts will flip out at the incredible Snow White beauty range, which has been around since 2017. So here's where to buy Bésame's Snow White collection in the UK and exactly what's included in the range.
Bésame cosmetics, an American brand founded in 2004, has the most incredible Disney-inspired makeup line we've ever seen, all inspired by the original Snow White movie in 1937. "To celebrate the 80th anniversary of Snow White and the Seven Dwarfs we have collaborated with Disney to create this exclusive collection, inspired by the original artwork and colour palette of this iconic film," the website explains.
"Through extensive and careful research, we have painstakingly hand selected and matched the colours from the original colour palette provided by Disney's Ink and Paint Department to bring you a beautiful and authentic recreation of the colours from the classic 1937 film. Experience the truly timeless and stunning beauty of the original animation in a brand new way."
The products are based around Snow White-inspired hues, with warm brown-toned reds making up most of the lipstick offerings. There are a couple of palettes with paintbox colours, and some cute balms and powders too.
Everything is packaged amazingly, as you would expect, with intricate illustrations and gilded details. The names are pretty fantastic, all inspired by the Disney classic; the palettes, for example are named "Keep Singing" and "I'm wishing." There's a powder called "Ever After" and a seriously cute mini lipstick collection called "7 dwarfs." Genius.
The big question is: where can we get our hands on all of this in the UK? Well, I'll be honest, it doesn't seem that easy. The good news is, you can order direct from the Bésame website as they offer international shipping (it's even free if you spend over $50), but it's not exactly ideal.
A little search reveals you can buy bits and pieces from the range over on Amazon.co.uk. You can order the 7 Dwarfs lipstick set from certain sellers in the UK, for example, but as expected, it comes at a price. There are also plenty of eBay finds, but as with Amazon, it'll cost ya.
Plenty of influencers and bloggers have had their say on the collection, many reviewing it on their YouTube channels.
U.S. blogger Cooper Neu unboxed her buys on camera, showing audiences the best of the collection, while Emily Noel did a try-on sesh/mini makeup tutorial for her thousands of followers. While not all of the formulas (such as the lip balms) impressed her massively, she loved the packaging and concept behind the collection.
Disney fans everywhere will be keeping their fingers crossed that Bésame will add to the collection and extend it to UK stockists because let's be honest: everything in the range would make the most amazing stocking fillers for the Disney fan in your life — even if that's you.